---
Pockwock Falls 360°
---
#Waterfall  #Backcountry  #Hiking  #Nature-Reserve  #Old-Growth  #River  #Hiking-Short
---
Difficulty: Easy-Moderate (Terrain/Navigation).
Setting: River, waterfall, watershed.
Facilities: None.
Signage: None.
---
The most popular #waterfall hike Halifax.

Part of 1900ha 

Wilderness Area

.

3km, 1-hour return trip to the falls.

Be cautious of live hunting traps & snares, keep dogs on-leash.
---

Subscribe To My Channel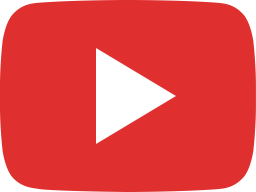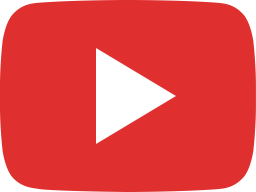 ---
Pockwock Falls Trail
     This trail, within city limits, is not only a great place to enjoy the splendor of a waterfall. There are also plenty of other areas to explore in the extensive wilderness area.  Home to large stands of old-growth forest, it has long been encroached upon by generations of forestry and other industry.  The huge Pockwock Wilderness Area is a watershed centering around Pockwock Lake, also known as the drinking water supply for the city of Halifax.
A Trail Through Time
     The short hike to Pockwock Falls starts down a nondescript dirt road, followed by a sharp right turn into the woods, as you follow the river upstream for a short distance. The walk down the dirt road may seem boring, but when you put it in context, it's actually very interesting.  This road, called the Camptown Road used to be part of the Old Annapolis Road, constructed by the British in the 1800s as a route to Annapolis Royal, you're literally walking in the footsteps of history.
     The Old Annapolis Road was previously maintained and promoted with interpretive and directional signage by previous owner Bowater Mersey for #hiking, cross-country skiing, and forest education. The road can be busy with ATV traffic so keep your head up and move off to the side if you hear them.  Live bait traps are often laid in this area, so dogs should always be kept close at hand, on-leash.
Shop.HalifaxTrails.ca:  •Hiking Gear  •Camera Gear  •Books  •On Sale
C $27.67
C $27.95
in stock
14 new from C $22.30
7 used from C $36.69
Amazon.ca
Free shipping
Last updated on November 27, 2020 10:38 pm
Picture-Perfect Falls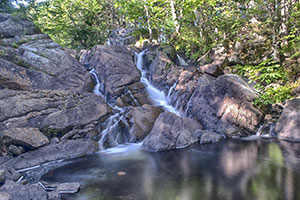 The falls are a focal point to the beautiful surroundings which are worth exploring.  The water volume can change drastically according to the weather and season, so it's likely to look different each time you visit.  The area is very photogenic and the falls are an ideal subject to practice your photography skills.  For good reason, this #short hike is the most popular #waterfall destination within the Halifax Regional Municipality.
Plenty To Explore
     Aside from the falls, there is plenty to explore in this area (all un-marked).  Following upstream eventually leads to its origins at Little Pockwock Lake and the large Pockwock Wilderness Area.  This area is adjacent to former clearcutting, but the protected wilderness area is one of the few places in the province with #old-growth stands of trees.  The diverse array of spruce, hemlock, maple, birch, and pine trees reflect what our native Acadian forest should look like had we not destroyed most of it.
     Near the falls there are also remains of an old dam, sawmills, and lumber camps which are a testament to the area's busy history.  I've only begun to scratch the surface of what this area has to offer, but Pockwock Falls was a great introduction.
---
Pockwock Falls Habitat:
Red Spruce | Watershed | Waterfall Ecology | …more
---
Loading...
---
More Like Pockwock Falls:
#Waterfall  #Backcountry  #Hiking  #Nature-Reserve  #Old-Growth  #River   #Hiking-Short
---