Kejimkujik National Park Info:
Facilities: Parking, canoe rental, washrooms, food, campsites, showers, supervised beach, sky observatory, visitor center.
Signage: Excellent signage, trail markers & information panels throughout.
Features: Nova Scotia's top camping destination.  Accommodates adventures large and small.  On-site canoe & kayak rentals.
Biodiversity:

Blanding's Turtle

 |

Barred Owl

 |

Eastern Hemlock

| More…
Tags: #Camping, #Backcountry, #Paddling, #Hiking, #Biking, #Lake, #Lookoff, #Old-Growth, #River, #Waterfall.
---


SUBSCRIBE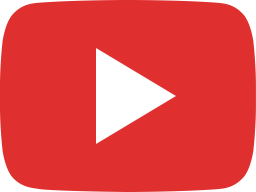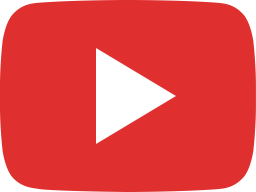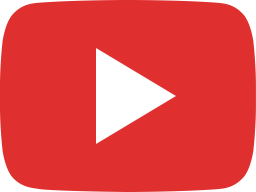 ---
Kejimkujik National Park
     Kejimkujik National Park is one of two National parks in Nova Scotia and the crown jewel of the UNESCO Southwest Nova Biosphere Reserve. It is very popular with campers, hikers, bikers, and paddlers.  "Keji" as it's affectionately known, is Disney World for Nova Scotia nature lovers.  With something to offer people of any ability, it appeals to anyone who loves the outdoors.
Paddling Through Ancient History
     This very sizeable park has a long history as a canoe route hub, frequented for thousands of years by the Mi'kmaw people. Its many waterways connect either directly, or by (relatively) short portages.  I venture to guess that these portages helped the park earn its Mi'kmaw name which means something along the lines of "chaffed groin" (funny and probably true).  Fortunately, you don't have to risk a chaffed groin as a canoe/kayak cart makes for a painless portage.
     You'll discover, as the Mi'kmaw did, that it is an ideal place for #paddling due to the interconnected nature of its waterways.  Canoe and kayak rentals are available from Whynot Adventures located in Jake's Landing (it's wise to book in advance).   Networks of portages of varying lengths connect most of the major waterways in the park, allowing for some substantially challenging, isolated backcountry camping destinations.
A Campsite For Everyone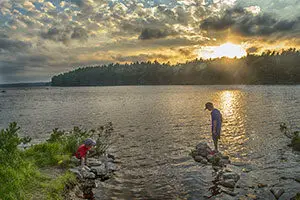 The park is a campers paradise and has many different group, RV serviced, and individual sites throughout the park.  Newly added "oTENTik's" provides a basic cabin type structure, ideal for families who don't want the hassle of packing, and setting up a tent.  Group camping areas have large (soon to be re-vamped) communal washrooms with showers, sinks, toilets and outdoor running water.  There are nearby playgrounds for children and a network of hiking and biking trails that lead to a few beautiful sand beaches on Kejimkujik Lake.
    Note that in 2018, the park instituted a Ban on imported firewood (due to destructive invasive species).  You can purchase firewood on-site, with kiln-dried wood now available.  Visitors can bring commercially available heat-treated/kiln-dried firewood, fibre logs, and processed fire bricks as long as they are in the original sealed packaging.
There's a new Facebook group dedicated to connecting people offloading a booking with those looking for a site. This "Campsite Exchange" group may be your best bet for short-notice buy & sell. Note that making a profit or bidding on sites is strictly forbidden. This process is accomplished by going into your account and changing the name of the registered camper to whom you want to transfer.
Slapfoot Trail
     The Slapfoot Trail serves as the backbone connecting the various group camping areas.  The trail stretches for 3.2km, from the beginning of the group camping areas to Jake's Landing via a floating bridge.  This busy walking and biking trail has various sections of boardwalk, gravel, and more rugged terrain.  The trail runs along the shore of Kejimkujik Lake, with access to 3 supervised beaches.  Dogs are not allowed on all 3 (Meadow, Slapfoot, and Kedge) beaches.  Significantly further away Merrymakedge Beach does allow dogs.
Merrymakedge Beach
     Public WiFi is available in a few spots in the park, namely the Visitor's Centre, and at Lakewview Cafe' & Eatery.  The latter is newly opened in August of 2023 and serves pizza, fish & chips, burgers, chicken fingers, nachos, wraps & ice cream amongst others. The Eatery is open daily from 11 am to 7 pm.  The cafe is located in a great spot next to beautiful Merrymakedge Beach where you can also bring your own food to cook on the beach's charcoal pit.
     With two large parking lots & multiple picnic areas Merrymakedge can well accommodate a sunny day crowd. Merrymakedge has lots of different spots to sit and enjoy great views of the lake.  The sandy beach has a coastal beach feel. It's a great spot for sun, sand & a soak. A nearby change & washroom facility makes it a family-friendly day at the beach.

Disneyworld For Nature Lovers
    "Keji" is the best-preserved nature the province has to offer, and as such you are sure you see lots of nature you've never seen anywhere else. Whether it's a 400-year-old Hemlock tree re-defining your idea of a forest, a barred owl watching over your campsite, or echoing Loons signaling another spectacular sunset, there's always something to remind you that you're in a special place.
     Numerous hiking & biking trails run throughout the park and can go from a leisurely stroll to a multi-day adventure.  Paddling routes are much the same, with plenty of options to choose from.  The visitor's centre is more than happy to help you plan something good.  For detailed guides on some of the most popular hiking trails in the park, see a list at the bottom of this post.
Dark Sky Preserve
     Recently designated as a "dark sky preserve", Keji is also the best place in the province to experience the stars as you've probably never seen them before.  An outdoor amphitheatre and sky circle host many events and include telescopes.  For many people, like myself, the Kejimkujik night sky brilliance is a transcendent experience.  The amphitheater is well worth a visit to have a perfect, reclined, unobstructed view of the galaxy.
Kejimkujik Trip Planning Resources
     I highly recommend talking to the friendly and knowledgeable Kejimkujik National Park visitor center staff and getting their recommendations on how best to accommodate the type of trip you have in mind.  Also check out the Friends of Keji Cooperating Association Facebook page for lots of helpful, up-to-date info. They also run a "Campsite Exchange" Facebook group to connect short-notice cancellations with people looking for a site.  The community of Caledonia has recently created a great resource directory page full of local shopping, dining, accommodations, artistry, culture, and event locations near the park.
Hiking Trail Guides:
---
SHOP.HALIFAXTRAILS.ca •Camping •Paddling •Hiking

---
More Like Kejimkujik National Park:
#Camping, #Backcountry, #Paddling, #Hiking, #Biking, #Lake, #Lookoff, #Long, #Old-Growth, #River, #Waterfall.