Point Pleasant Park Virtual Tour
Difficulty: Easy – Moderate (distance).
Setting: Urban park, waterfront, beach, historic site.
Facilities:  Bathrooms, parking, benches & picnic areas.
Signage: Information kiosks, maps interpretive panels, and trail signage. 
Features: The city's most popular park.  #Accessible to all, with public transit #bus-access.  Includes #off-leash dog walking trails.  An #historic-site with centuries old fortifications.  A nature refuge in the heart of the city with calming ocean views.
---
Point Pleasant Park
     Point Pleasant Park, a beloved Halifax cornerstone encompasses 185 acres in the city's South End.  The #1 spot for Haligonians to walk the dog, go for a jog, or a bike ride (Weekends & holidays only, on a specific route, see map) for generations.  The park is easily #accessible for all with scenic, diverse historic, natural beauty.  This #family-friendly municipal day-use park is also an ideal place for a #picnic.
Off-Leash Dog Trails
    The park is largely available for #off-leash dog walking, except for Sailors Memorial Way, Cambridge Drive and the parking lots.  With plenty of garbage cans and dog bag dispensers, it well accommodates responsible dog walkers.
     The wide crusher-dust-based trails are regularly patrolled and have plenty of room for the large crowds who visit daily.  The wooded trails are alive with a biodiverse array of natural beauty and home to a large population of friendly squirrels.  There are plenty of benches and picnic tables throughout the park, so you don't have to travel far to find a spot to sit, enjoy and hang out with the wildlife.
History
     One of the region's best #historic sites, the park began as a fortress due to its strategic location in the Halifax Harbour defence network.  Remnants of the harbour defence fortifications also exist on McNabs Island and York Redoubt.
     Its military use began in the mid-1700s and ended after the first world war, but the remnants of old fortifications.  Much of the stone used in its fortifications come from "King's Quarry" which was operational from the late 1700s until the 1950s.  Located directly across the Northwest Arm in the Purcell's Cove Backlands, this quarry supplied Halifax with materials for most of its iconic buildings including the Halifax Citadel, Town Clock & Grand Parade.  This quarry used what was the oldest industrial railway in Canada to offload at Purcell's Cove, where it was then shipped where required.
     The Point Pleasant Battery,  Fort Ogilvie, the Northwest Arm Battery, Cambridge Battery, and the oldest Martello Tower in North America; the Prince Of Wales Tower are scattered through the park in varying stages of disrepair.
    Memorials of great historic significance also dot the park and pay tribute to the importance of Halifax's Naval Past.  For more info on Halifax's military heritage, I highly recommend checking out the Halifax Military Heritage Society and supporting their mission to promote and preserve Halifax's military heritage.
My Point Pleasant Park Photo Gallery
Black Rock Beach
    With great views of the mouth of Halifax Harbour and the NorthWest Arm, there are plenty of places to sit and enjoy the serenity.  The park's "Black Rock Beach", where pirates were once hung, enjoys a much more peaceful existence today.  A place to play in the sand, go for a swim or as a launch point for #paddling busy Halifax Harbour or to Sir Sandford Fleming Park on the Northwest Arm.
The Heart Of Halifax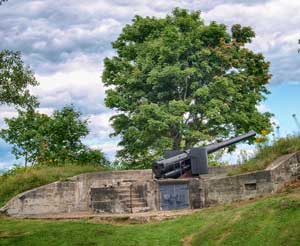 The park can be fairly crowded at peak times, but in general, it is a calm experience.  Whether you want to take in a play at  Shakespeare by the sea, take the family for a Sunday stroll, or shed some pounds with some scenic exercise this is the place to be in Halifax.  The true heart of the city resides in Point Pleasant Park and it continues beating from season to season, generation after generation through natural and man-made disasters.  For many generations of Haligonians, this park has instilled a life-long appreciation for the outdoors.  From playing on the forts to competing in distance running and orienteering events in the park, most Haligonians have long-lasting memories from Point Pleasant Park, making it one of Halifax's most valued properties.
     Despite its priceless value, it also happens to be the best rental deal in the city.  Costing one shilling per year, with its lease recently extended until 2865, the British-owned park will be here for many more generations (sea-level rise notwithstanding).
•Books  •Gear  •Exclusives  •On Sale
---
Point Pleasant Park Habitat:
American Red Squirrel | Acadian Forest | Bunchberry | More…
---

Subscribe To My Channel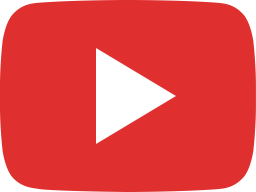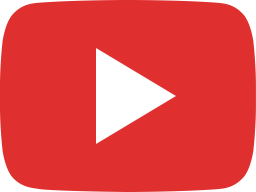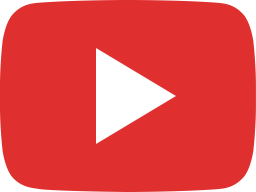 ---
#PointPleasantPark
There are not media published by you with the hashtag pointpleasantpark. Please choose a different hashtag or publish a picture with the hashtag chosen and try again.
---
More Like Point Pleasant Park:
#Park  #Dog-Friendly  #Biking  #Beach  #Bus-Access  #Coastal  #Historic-Site  #Old-Growth  #Off-Leash  #Picnic  #Wheelchair-Accessible  #Bird-Watching
---