---
Facilities: Parking, garbage cans, dog bag dispensers, toilets.
Signage:  Information kiosks at trailheads, periodically posted maps.
Features: Access points to both First & Second Lake.  Accessible trails & facilities. Wide, smooth, crusher dust pathways. Encompasses nearly 300 hectares of wilderness.
Biodiversity: Pileated Woodpecker | Large-Tooth Poplar | Wild Orchids | More… 
Tags: #Beach, #Biking, #Bus-Access, #Dog-Friendly, #Fishing, #Lake, #Paddling, #Park, #Playground, #Swimming, #Wheelchair-Access.
---
Sackville Lakes Provincial Park
     Off of the Cobequid road, in Lower Sackville, Sackville Lakes Provincial Park (formerly called Second Lake Provincial Park) consists of a 283-hectare greenway surrounding First Lake and Second Lake.   With the help of the Friends of First Lake Society and Sackville Lakes Parks and Trails Association, the trails are well maintained.
     Wide, crusher dust trails are mapped at the parking lot and trailhead off of First Lake Drive.  A new, extensive parking area has been constructed on the Second Lake side of the road which also includes an info kiosk and wheelchair-accessible toilet.
First Lake
Access Points
     There are 3 main access areas to First Lake.  The South end of the lake is where the main trailhead parking is located.  The North end of the lake is accessible via the Sackville Arena or Sackville Sports Stadium, each of which has direct trail access, and are roughly a 300m walk to the beach/splash pad/playground area.  Numerous other pedestrian access points surround much of the lake.  Where you enter depends, in part, what sort of activity you're looking to do.
Swimming, Paddling & Lake Access
     The North end of the lake provides great access for swimming and paddling.  A public sand beach, playground, public splash pad, and Gazebo make it a great #family-friendly destination. This area is a short (~300m) walk along First Lake Trail from the Sackville Arena & Sackville Sports Stadium, making it a good #paddling access point for your canoe, kayak, or paddleboard.
Multi-Use Walking Trails
     The 3.5km Glen Slauenwhite Trail lines half of the lake counter-clockwise from the South end to the West end.  This linear, non-looped trail means up-and-back routes only.  The wide, compacted crusher dust trail is appropriate for ruggedized strollers, wheelchairs, and bicycles.  A bicycle bell is a must, especially during peak times when the trail is most busy.  Plenty of scenic benches line the trail, offering peaceful resting spots with views of First Lake.  The trail is well marked and maintained thanks to the Sackville Lakes Park & Trails Association.

Fenced Off-Leash Field
     Complimentary dog poop bags available at the main trailhead, and dogs are required to be on leash along the trails.  1km from the First Lake Dr. trailhead are 2 baseball fields and a third fenced-in area intended as an #off-leash field.  The fields are directly accessible from the Glen Slauenwhite Trail.  These fields can also be accessed directly from their own parking area off of First Lake Drive.
Second Lake
Access Points
     Second Lake has one main access point via First Lake Drive and other pedestrian access points from adjacent neighbourhoods. The parking lot off of First Lake Drive has plenty of room and includes an accessible toilet and information kiosk with a large map and other useful info.
Lake Access
     There are 3 or 4 good lake access points along the trails, offering much more of a remote wilderness feel than First Lake.  Unlike First Lake, there is no lifeguard-monitored beach or easy paddling access points.  There is a small beach area a 500m walk from the Metropolitan Avenue access point.  There are other points of access near scenic benches overlooking the lake shore.
Great Oak Trail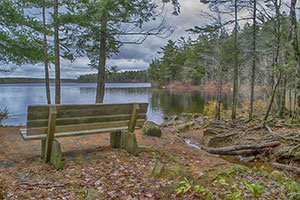 This semi-looped trail is just under a 3km return trip starting from the First Lake Drive parking area. The trail is the same wide, compacted crusher dust base as the rest of the trails making it appropriate for ruggedized strollers, bikes & wheelchairs.  Benches placed at regular intervals along the trail offer places to take a peaceful break.  All trails are on-leash only, despite people who often disregard the rule.
     The largely wooded trail offers a fulfilling nature experience throughout, with large semi #old-growth trees with whimsical, moss-accented, wild woodland scenery.  Midway through the loop you'll come to Second Lake and benches overlooking some of the most scenic parts of the lake.
Second Lake Trail
     The Second Lake Trail is a 3km linear extension of the Great Oak Trail. 1.5km of the trail runs along Second Lake, the other 1.5km heads through dense woodland as it connects to adjacent neighbourhoods. The trail offers some of the best Lake access points.  As it is a linear trail, keep in mind that you'll have to double back whatever distance you travel along the trail.
Shop.HalifaxTrails.ca: Featured Gear | Guide Books | On Sale
Family-Friendly Biodiversity
     The forest is a lush green, moist and shady home to over 200 species of wildflowers and plants.  As with most healthy ecosystems, bugs can be bad in certain areas of the park when they are in season (late spring-late July) so come prepared.
     If you're looking for a #family-friendly outdoor adventure to complete with family and friends in Sackville Lakes Provincial Park?  Try "The Secret of the Gnomes" to learn about the forest gnomes and embark on a figgywinkle.  The step-by-step instructions for this 2.8 km (return) trail adventure and a route map can be downloaded at earthadventures.ca.  The approximate time to complete the adventure is 2 hours.
A Community Cornerstone
    The area is currently managed as a provincial park reserve, through a joint agreement with the Department of Natural Resources.  The Sackville Lakes Parks & Trails Association (a volunteer group) help design and maintain the area, and are responsible for many recent improvements.  The Sackville Lakes Park is another example of volunteer communities coming together with local government to develop and preserve a special area of our municipality for the enjoyment of all.
---


SUBSCRIBE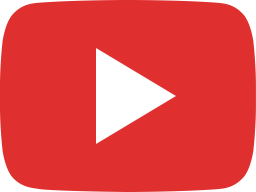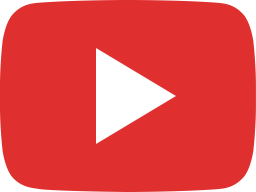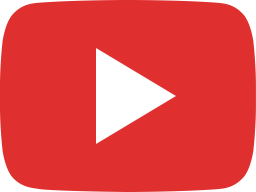 ---

---
More Like Sackville Lakes Park:
#Beach, #Biking, #Bus-Access, #Dog-Friendly, Easy, #Fishing, #Lake, #Paddling, #Park, #Playground, #Short, #Swimming, #Wheelchair-Access.