Blue Mountain Birch Cove Lakes Hiking Info:
Difficulty: Difficult (Terrain/Navigation).
Facilities: None.
Signage: Minimal markings & signage. Periodically posted trail maps.
Features: Part of the extensive Blue Mountain-Birch Cove Lakes Wilderness Area.  Rugged, unmarked #Backcountry trail system for experienced hikers. Trails encompass Charlies, Fox, Ash & Hobsons Lake.
Biodiversity: American Beech | Sugar Maple | Blue-Headed Vireo | More…
---


SUBSCRIBE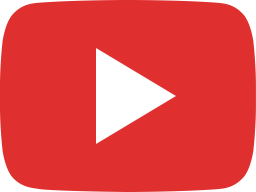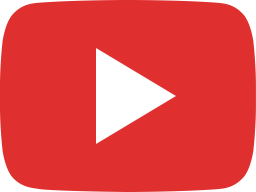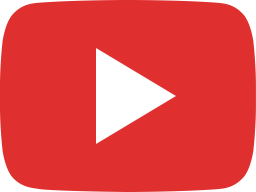 ---
Blue Mountain Birch Cove Lakes Wilderness
     Minutes from downtown, one of Halifax's most popular summertime destinations, Kearney Lake, has always been a popular swimming and paddling spot.  World-class Maskwa Aquatic Club's rowers can be seen training on the lake daily as beach-goers enjoy a day at its supervised beach and children play on the nearby playground.  Tucked behind this popular recreational lake is an extensive wilderness with stunning views and access to 4 different 100% wild lakes, numerous ponds, streams, waterfalls & hidden gems galore.  Only recently has this area become a popular outdoor recreation destination in itself.
Parking & Hiking Trail Access
     The best parking is a large gravel area adjacent to Maskwa Aquatic Club.  This land is leased by Maskwa and it's due to their kindness that you can park here.  Their land is leased purely for the purpose of running a paddling club and they do not maintain the trailhead or have anything to do with people hiking here.  Do Maskwa a favour in return by packing out what you pack in.  Do not use Maskwa's designated parking or block access to their property in any way.  Keep in mind that the drive into Maskwa passes by a municipal beach and playground with children running around.  Saskatoon drive is a quiet neighbourhood with children, so keep speeds very low on your way in and out from Kearney Lake Road.
     A second way to access this area is via the end of Colins Road. This quiet cul-de-sac has limited parking and can often be overflowing with cars during peak times.  For a period of time, the NS government forced Maskwa to disallow access, making Colins Rd. even busier.  Make sure not to block driveways, keep noise levels to a minimum, and pack out what you pack in as there is no garbage collection.  Colins Rd. is typically used for easy access to Hobsons Lake, but both access points are equally fine starting points to explore this area should one be overly full of cars.
     Until this wilderness park comes to fruition, access will continue to be limited.  The jumble of trails can't be improved until the park is created from its current patchwork of land ownership, so be sure to keep the pressure on our local governments to fulfil their decades-long promise to create it.  The best way to do so is to become a (free) member of the Friends Of Blue Mountain-Birch Cove Lakes Wilderness Society.

For Experienced Hikers
     Ideal for experienced hikers and those who know their limits.  Wooded navigating experience, a dedicated GPS device and a compass are must-haves for newcomers to these largely unmarked trails.
     Off-road biking isn't great yet, as the trails are full of roots and other obstacles.  Camping is allowed on public land unless otherwise stated, but it's discouraged here.  There are no designated Leave-No-Trace campsites or ideal spots as yet, but huge potential awaits if/when this area officially becomes a long-promised wilderness park.
A Tangled Web Of  Hiking Trails
     The Kearney Lake trail is a wide, linear, worn natural path that follows along the shore of Kearney Lake.  It takes about 45mins to go to the end and back (about 2km total), with a view of venerated "popcorn island" at one of its most scenic points.  This trail is a good introduction to the area as it stays out of the remote areas.  It also gives you a taste of what the backwoods trail system is like, without straying far from Kearney Lake.
     There is a more extensive 40-acre trail system that loops through the backwoods, and around smaller, remote lakes. Hobson's Lake, Charlies Lake, Ash Lake, and Fox Lake can all be accessed by the backcountry trail system.  These trails take substantially longer than the trail that follows along Kearney Lake and requires planning and preparation.  Many side trails and crisscrossing splits can lead you off into unintended directions.
     You can spend as little as an hour or as long as an entire day in this extensive wilderness.  From my experience, it's always good to allow plenty of time for wrong turns and substantial stopping time to take in the all-encompassing scenery.  The wooded trails are dotted with huge old-growth trees, rock formations, rare plants and wildlife that you do not typically see within city limits.  Each lake has its own special look-offs and stopping points where you can easily spend hours.
     Looking for a fun, outdoor adventure to complete with family and friends at Kearney Lake? Try "The Stolen Seed Caper" to become a Kearney Lake Nature Patrol and solve the mystery of the stolen seeds. The step-by-step instructions for this 1.2 km (return) trail adventure and a route map can be downloaded at earthadventures.ca. The approximate time to complete the adventure is 1 hour, and 15 minutes.
Conserve & Protect
     The Kearney Lake trail system used to be largely inaccessible, known to only a small number of hikers and mountain bikers.  The trails have evolved over the years with no one to oversee their maintenance or development.  The newly formed Friends of Blue Mountain-Birch Cove Lakes have stepped in to spearhead an effort to protect this area once and for all.  If protected, much-needed re-vamping, marking and maintenance will be allowed to occur, turning the trails into a comprehensive system with variable offerings for people of all abilities.  The Nova Scotia Nature Trust recently stepped up to protect a key, core area of this proposed wilderness park, but more will be needed to fulfill this decades-long promise by various governments.
     Whether it's a swim in the lifeguard monitored beach, a paddle on Kearney Lake, or a hiking adventure through the unspoiled backwoods, this area has a lot to offer.  Plans to make it more orderly, safe and accessible are on the back burner while government entities work to purchase and protect the required land.  Boasting what would be North America's largest urban wilderness park with aspects akin to Kejimkujik National Park would be great for Halifax's resume and there are people committed to making it happen.  To contribute to the protection of this area, and the creation of the Blue Mountain-Birch Cove Lakes Wilderness Park, support the work of volunteers with the Friends Of Blue Mountain-Birch Cove Lakes and become a (free) member.
Preparation Tips
     The trails can be icy, muddy, bone-dry and everything in between according to the season and the recent weather.  Expect to hike up an incline at some point on almost every trail, and have your balance tested when trying to avoid muddy patches or making difficult crossings.   You'll want to wear sturdy waterproof footwear, pack a first aid kit and basic survival gear you should have on all wilderness trips.  Bugs are worst in Spring & early Summer and ticks exist throughout Nova Scotia for much of the year, so bring your favourite form of bug defence.
---
SHOP.HALIFAXTRAILS.CA: Books | Gear | On Sale
---

---
---
More Like Kearney Lake Trails:
#Backcountry, #BlueMountain-BirchCove, #Difficult, #Dog-Friendly, #Half-Day, #Hiking, #Lake, #Old-Growth, #Swimming.