---
Charlies Lake Trail 360°
---
Tags: #BackCountry  #BlueMountain-BirchCove  #Hiking  #Lake  #Lookoff  #Swimming
---
Difficulty: Moderate-Difficult (terrain, hills, navigation).
Setting: Woodlands, granite outcrops, Lake.
Facilities: None.
Signage: Periodic maps & signage, but minimal overall.
---
One of the best wilderness 

trail systems

in Halifax.

4km (2hour) loop, challenging & unmarked.

Rugged, hilly landscape with great

views

.
---

Subscribe To My Channel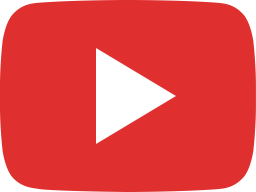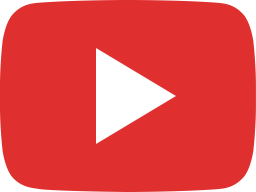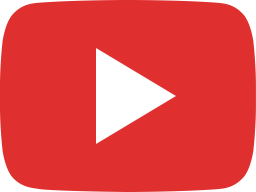 ---
Charlies Lake Trail
      Charlies Lake trail is a rugged, hilly, breathtakingly scenic 4km loop section of the larger Kearney Lake trail system in the yet to be created, but long-promised #Blue Mountain-Birch Cove Lakes Wilderness Park.  The trails are largely unmarked, with occasional maps and signage.  Navigating this area can be challenging to newcomers, with many interconnected paths leading in different directions.  Part of a vast wilderness with plenty to explore, Charlie's lake is an iconic cornerstone in what would be North America's largest urban wilderness park.
     If you appreciate this area and would like to see the park come to fruition, complete with proper trails, access and maintenance, the best thing you can do is become a member of the Friends Of Blue Mountain-Birch Cove Lakes Society.
Un-Marked Blue Mountain-Birch Cove Wilderness Area Trails
     From the large gravel parking area near Maskwa Aquatic Club, the trailhead is marked by a garbage can and small map posted on a nearby tree.  Take note of the map and colour marking system as this is one of the only times you will see one during the Charlies Lake loop.
     Following sparsely marked trees (spray paint) and a couple of signs for Charlies Lake, you'll make your way through the rugged paths, steadily up a hill. The hike is occasionally aided by ropes, footbridges and a staircase. The terrain can be very challenging, especially in slippery winter conditions.  Appropriate hiking gear is a must.
Shop.HalifaxTrails.ca: GPS devices & curated hiking gear.
Scenic Lake Views
     Once you reach Charlies Lake, you have all kinds of amazing views, especially in Autumn.  The narrow lake spans just under 1km in length and under 200m at its widest point.  It has a few access points, via scenic rock outcrops on its northern shoreline.  A popular look-off/swimming access point forms a natural amphitheatre atmosphere, complete with an all-natural seating (be sure to introduce yourself to Charlie while you're there).  Heading clockwise around the lake you'll encounter steep, elevated vistas along much of the Northern shoreline.
A Backcountry Loop
     The trail loops around the entire lake, but becomes more difficult to follow on the far (south) side. The log crossing where the lake narrows can also be a bit of a challenge.  I recommend using a GPS/phone with the map I've created as a reference since it's very easy to get off the correct path and onto other ones.
     On the far (South) side of the lake are an abandoned cabin (in disrepair/unsafe), granite embankments, streams and old-growth trees.  These huge trees are sparsely hidden and often take you by surprise.  They stand in stark contrast to neighbouring trees and to much of Nova Scotia's forests where you're unlikely to see trees this size due to decades of clearcutting.
     Charlie's Lake Trail is ideal for a 40-minute jaunt or a half-day excursion.  Its authentic wilderness provides a quiet, relaxing atmosphere where you can spend plenty of time when you find a spot by the lake.  A great place for swimming in summer, skating in winter, photography and nature-watching year-round.
     Bugs can be bad in warm months (mostly in Spring) so come prepared, and always check for ticks after any outdoor activity.  The trail can be very wet and muddy in patches, especially after wet weather, but isn't particularly bad overall.  In winter conditions it can be extremely slippery and is best done with traction spikes.  Proper footwear and safety preparations are a must, as they are in any wilderness area.
---
Charlie's Lake Habitat:
Charlie The Tree | Ladyslippers | Aplite Granite | …more
---
---
Similar To Charlies Lake Trail:
---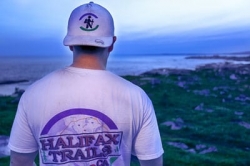 I created HalifaxTrails.ca on a shoestring budget with many hours in the woods & behind a desk.A labour of love, to showcase what makes Nova Scotia the most beautiful place on earth. 💚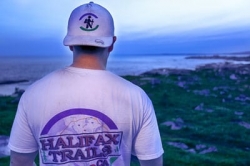 Latest posts by Greg Taylor (see all)