Shaw Wilderness Park Virtual Tour
---
Difficulty: Moderate-Difficult (Navigation, Terrain, Distance).
Setting: Lake, granite barrens, streams, forest.
Facilities: Parking.
Signage: Trail markers for main trail, little signage.
Features: Ecologically and visually diverse landscape.  153 hectares of urban wilderness with access to 2 lakes.  Distinctly unique vistas of downtown Halifax.  Borders on the MacIntosh Run Singletrack #Mountain-Biking trail system.
---

Subscribe To My Channel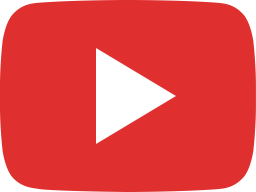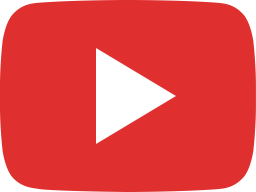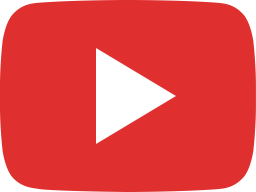 ---
The Shaw Wilderness Park
     Brand new (Winter 2020) Shaw Wilderness Park encompasses two large lakes in varying stages of urban encroachment.  The designation of this as a Wilderness Park means it is now safe from future development.  This 153-hectare urban wilderness park encompasses Colpitt Lake and a portion of Williams Lake.
     For centuries, Haligonians have trekked through wilderness paths to find their favourite swimming hole on Williams Lake.  These popular entry trails are now occupied by private dwellings, making the new Shaw Wilderness Park the best public access to the lake.
     Unlike Williams Lake, Colpitt Lake is fully wild and untouched by housing.  The Lake is an important aspect of the Purcell's Cove Backlands and part of the McIntosh Run watershed.  The Lake covers around 36 hectares, with the main trail leading around the lake, many other side trails, and another main trail that connects from Colpitt Lake to Williams Lake.
Newly Marked Hiking Trails
     The Park is full of different places to explore with varying degrees of difficulty.  Some trails are easily identifiable like the newly marked trail leading from the new, main parking area.  With red markers at regular intervals along the trail, it is fairly easy to stay on track, but it is definitely possible to get off in the wrong direction if you're not paying attention.
     The marked trail begins along a stream outflowing from nearby Williams Lake.  400m along the trail is access to the shore of Williams Lake.  It continues with a gradual uphill climb until you reach a few clearings where you're treated to unique perspectives of the downtown Halifax skyline in the distance.
     Roughly mid-way through this trail, you'll come to an old foundation, the remains of a World War 2 anti-aircraft battery.  Not the kind of structure you want to let your kids play freely on, it does have safety issues with plenty of holes in its crumbling concrete floor.  The structure itself isn't much to see, but it's a natural stopping point as the plateau of the trail.
     Continuing on along a fairly straight line, you'll follow the property line as the trail connects on to Colpitt Lake.  Note: I haven't hiked the loop around Colpitt Lake since the official opening of the Shaw Wilderness Park, so it may now be better marked.
Wilderness Trails For Experienced Hikers
     Other trails are unmarked and can lead to wandering off your intended track.  The trails around Colpitt Lake are accessible from various points with the nearest being the dead-end of Drysdale Road.  This entry point leads down a fairly steep slope full of loose boulders, making it a little challenging right off the bat.  Further entry points include the easement between housing on Mica Crescent and the McIntosh Run Singletrack Trails at the end of Alabaster Way (the most established entry point in the area).  See my detailed Purcell's Cove Backlands map for more details.
     Despite some sketchy entry points, the trails themselves are well-established.  They can be harder to follow in the dense foliage of summer, but if you find yourself bushwacking for any significant time, you've likely taken a wrong turn.  These narrow, rugged, wilderness trails require proper outdoor footwear so watch your step and be mindful of ticks in the dense foliage.
     Part of what makes Colpitt Lake so great is its wild, remote #backcountry feel, without having to leave the city.  A true urban wilderness gem like the Blue Mountain-Birch Cove Lakes Wilderness Area, but with a completely unique, at times otherworldly granite barrens landscape.
Backbone Of The Backlands
     The area is a diverse array of ecological rarities, interesting geology and storied history of quarrying from King's Quarry (see my Backlands map) to create Halifax's most historic landmarks like the Halifax Citadel.
     You don't have to hike far to find a spot by the lake to take in a good view.  With many different places to access the lake, with a diverse array of shoreline scenery ranging from sandy coves, lilypad covered wetlands to steep granite ledges.
     The wetlands and granite barrens offer a breathtaking landscape that's hard to believe is minutes from downtown (with unique perspectives of downtown Halifax and from various high points in the area).  It's a nature lovers paradise, whether you're a #bird-watching aficionado, outdoor photography enthusiast, or enjoy identifying the rare, diverse flora and fauna.  Despite its urban surroundings, its wild enough that Moose have even been spotted in the area.
A Wilderness Swimming Destination
     There are many great spots to take in the surroundings, particularly along Colpitt Lake where a rocky stream meets the lake.  A small sandy area with impromptu fire pit.  Always check burning restrictions, follow basic "Leave No Trace" principles and preferably use a backpackers stove or portable fire dish.  The fire pit is part of a scenic area with great access for #swimming, making it one of the easiest (and most popular) spots to access the water.  To add even more to this great spot, a towering granite outcrop, (unfortunately often spray painted) is tucked in behind.
Rugged Trails & Landscapes
     Most trails are not marked or mapped so make sure you know where you're going and have some kind of navigation aid if you're not sure (all of my maps are designed to be opened with your phone's Google Maps app, to be used as a real-time GPS reference).  Colpitt Lake is a good reference point to keep you on track most of the time but once you cross to the far side of the lake, or head away from it, you'll see paths which can lead in many different directions.  Some of the lake access points can be a short diversion from the main trail and hidden by foliage.
A New Halifax Legacy
     The Nature Conservancy of Canada spearheaded the creation of the Shaw Wilderness Park with Allan Shaw of The Shaw Group and Halifax Regional Municipality.  These sorts of partnerships, along with overwhelming public support have been helping to turn Halifax into an up and coming urban eco-tourism destination.  With Colpitt Lake and part of Williams Lake now officially designated as a wilderness park, this amazing section of the backlands is safe from development.
     Hopefully the entirety of these extraordinarily unique Backlands will be protected for posterity.  A significant plot of adjacent land has recently gone up for sale, as development continues to threaten.  Follow the Backlands Coalition to stay apprised.
•Hiking Gear  •GPS Devices  •Local Books  •On Sale
---
Shaw Wilderness Park Habitat:
Fire Ecology | Jack Pine | Colpitt Keith | More…
---
#ShawWildernessPark
Loading...
---
More Like Shaw Wilderness Park:
#Bus-Access  #Dog-Friendly  #Hiking  #Historic-Site  #Lake  #Old-Growth  #Skating  #Snowshoeing  #Swimming
---