Shaw Wilderness Park Info:


SUBSCRIBE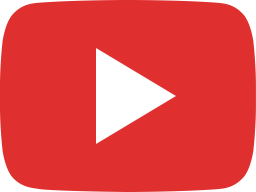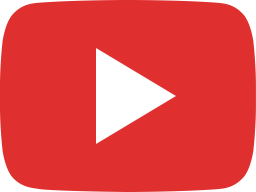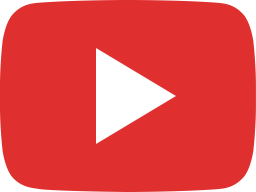 ---
The Shaw Wilderness Park
     Brand new (Winter 2020) 153-hectare Shaw Wilderness Park encompasses two large, urban, preciously wild lakes.  This newly protected wilderness park is the result of a collaboration of many groups and individuals, spearheaded by the Nature Conservancy of Canada.  Broad community support helped this park come to fruition, backed by local & federal government.  A slice of the most unique urban wilderness landscapes in North America known as the Purcell's Cove Backlands, this park's creation ensures at least this section of the Backlands remains spared from development.
     For generations, Haligonians have trekked through wilderness paths off of Purcells Cove Road to find their favourite swimming hole on Williams Lake.  These old access trails are now occupied by private property, which had ended centuries of public access.  Enter the new Shaw Wilderness Park, which offers great access to 2 Lakes; Williams Lake and Colpitt Lake.
     While Williams Lake has long been directly accessed by local residents and the public alike, Colpitt Lake and all of its shorelines are untouched by housing.  These lakes are important aspects of the Backlands and part of a complex system of waterways comprising the McIntosh Run Watershed.  Directly adjacent to the park, but not part of it, the McIntosh Run Singletrack Trail System runs along the Spryfield side of Colpitt Lake.  This network of world-class singletrack mountain biking trails extends from Colpitt Lake, all the way to Norawarren Drive with upwards of 20km of wilderness trails in between.
Williams Lake – Parking & Access
     The Park is full of places to explore with varying degrees of difficulty.  Some trails are easily identifiable like the marked, maintained trail leading from the main parking area off of Purcell's Cove Road, directly across from the Royal Nova Scotia Yacht Squadron.  From the new parking lot, a wide, compacted crusher dust trail leads runs for 380m toward Williams Lake.
     Immediately upon heading up this entry trail, you'll hear a stream to your right-hand side  This stream outflows from Williams Lake at an unsustainable rate, causing water levels to drop year after year.  At the end of this trail is the shore of Williams Lake.  90° to your left, is the beginning of a narrow, rugged wilderness trail.  This trail is marked with periodic red markers on trees to let you know you're on the right track.  There are occasional side paths that can get you off track, so you do have to pay attention to where you're going.
     This wilderness trail continues with a gradual uphill climb until you reach a few clearings.   These clearings treat you to unique perspectives of the downtown Halifax skyline and Halifax Harbour.  Roughly mid-way through this trail, you'll come to an old foundation, the remains of a World War 2 anti-aircraft battery.  Not the kind of structure you want to let your kids play on, it has dangerous footing amongst its ruins.  The structure itself isn't much to see, but it is interesting to consider its strategic placement atop the highest point in the area.
     Continuing on along a straight property line, the trail connects to a much more rugged and unmarked trail that loops around Colpitt Lake.  Note: I haven't hiked the full loop around Colpitt Lake since the official opening of the Shaw Wilderness Park, so it may now be better marked or have plans in the works to improve it.
Wilderness Trails For Experienced Hikers
     The rugged, unmarked, unmaintained trail which loops around 36-hectare Colpitt Lake is accessible from various points along the McIntosh Run Singletrack Trail system.  The newly constructed Clark Kent Trail runs parallel to Colpitt Lake with various non-system trails connecting to the lake.  The Clark Kent Trail invites bikers & hikers of all skill levels thanks to hard work by the McIntosh Run Watershed Association.  Access to the trailhead of "Clark Kent" is via Hartlen Park, a small, neighborhood park on aptly named, Lois Lane.  Other access points to "Clark Kent" are at the end of Theakston Avenue and at the end of Drysdale Road (the closest to Colpitt Lake).  With limited parking in this residential area, be considerate by not clogging the roads (park on one side), don't block driveways, and limit noise as you come and go.
     Leading from the well-constructed and well-marked McIntosh Run Singletrack Trails are many interconnected paths and unmarked trails leading in every direction into the Backlands.  These rugged wilderness trails can be harder to follow in the dense foliage of summer.  Despite being rugged & unmarked, they are well-traveled, so you should not be bushwacking for any significant amount of time.  These narrow trails require proper footwear, essential gear, and constantly being mindful to avoid ticks in this tick-friendly terrain.  Don't forget that open fires are a big no-no and basic Leave No Trace ethics apply.
     Part of what makes Colpitt Lake so great is its wild, remote #backcountry feel, without having to leave the city.  A true urban wilderness gem like the Blue Mountain-Birch Cove Lakes Wilderness Area, but with a completely unique, at times otherworldly granite barrens landscape.  As the area becomes more popular to the public it's our collective duty to keep beautiful, so please pack out what we pack in, and grab any extra garbage you see laying around.
An Urban Halifax Nature Oasis
     The area is a diverse array of ecological and geological rarities that come together to form often other-worldly landscapes.  The unique rocky landscape was quickly apparent to the British settlers as they began quarrying rock from King's Quarry, an area adjacent to the Backlands Wilderness Park.  This quarry, likely the oldest in Halifax, has a history dating back hundreds of years when it was used to create some of the city's most iconic places including the Halifax Citadel.
     While much of the backlands are large, open granite barrens, the Shaw Wilderness Park encompasses a diverse landscape of mixed forest, streams & lakes.  You don't have to hike far to find a spot by either lake to take in a good view.  With different places to access each lake, every trip can be different.  Both lakes offer a diverse array of shoreline scenery ranging from sandy coves, lilypad covered wetlands, to steep granite ledges.
     This breathtaking landscape also offers unique angles of the distant downtown Halifax skyline which is conveniently only minutes away via car or public transit.  It's a nature lovers paradise, whether you're a hardcore naturalist, outdoor photography enthusiast, or casual enthusiast who enjoys identifying flora and fauna you won't find in many other cities.  Despite the urban surroundings, this area is sufficiently wild that Mainland Moose have been spotted here while they near human-caused extinction.  The area is also a refuge for an array of migratory birds not seen anywhere else in the region.  It's a regular occurrence to see Osprey on the hunt in this #bird-watching oasis.  Equip yourself with knowledge from local guide books and you're sure to spot plenty of rarities.

A Wilderness Swimming Destination
     There are many great spots to take in the surroundings, particularly along Colpitt Lake where a rocky stream meets the lake.  Adjacent to the stream is a small sandy area with great access for #swimming, making it one of the easiest (and most popular) spots to go for a dip.  To add even more to this great spot, a towering granite outcrop, (unfortunately often spray painted) is tucked in behind.
     Be sure to Leave No Trace to keep this spot free from inconsiderate human impacts.  Keep in mind that open fires are not allowed in municipal parks unless stated otherwise. To minimize fire impacts, it's always better to opt for a backpacker's stove or portable fire dish regardless of where you are.
Rugged & Wild
     Many trails are not marked or mapped, especially if you enter anywhere other than the parking lot on Purcell's Cove Road.  If you plan to explore elsewhere, make sure you have sufficient preparation, experience & essential equipment.  If venturing beyond the marked trail, it's necessary to have proficiency in wilderness navigation (my custom maps are intended to be opened with your phone's Google Maps app, to be used as a real-time navigation aid).  Come prepared for the season; bugs in Spring/early Summer, slippery & cold in Winter, and early Autumn sunsets.
     The lakes are good reference points to keep you on track but once you cross to the far side of Colpitt Lake, or head away from it, you'll see paths that can lead in many different directions.  There are many high points and clearings that allow you to get your bearings, though the rocky landscape can become a deceptive maze when you're deep in amongst it.  The broader Backlands area is more than big enough to get well and truly lost.  In winter snow can obscure the trails and summer can make them narrow and overgrown.  Caveats considered, the wild aspect of the Shaw Wilderness Park is a big part of what makes it a rare gem.  Safe, responsible, impact-minimizing exploration of untouched wilderness is a rarity in any city, and something our region is coming to realize is more valuable than gold.
A New Halifax Legacy
     The Nature Conservancy of Canada spearheaded the creation of the Shaw Wilderness Park and continues donation-worthy work protecting more areas for generations to come.  The Halifax Backlands Wilderness Park is an example of the good things that come from private and public interests working together toward a common goal that benefits the entire city.  An outpouring of support from engaged citizens set the table for all parties to come together.  A success story that's hopefully repeated in the rest of the Backlands & nearby Blue Mountain-Birch Cove Lakes Wilderness Area  These are the types of projects that will cement Halifax as THE city for eco-tourism while continuing to attract people and businesses with easy access to wilderness areas unparalleled anywhere in North America.
     The backlands face threats from encroaching development, follow the Backlands Coalition and Williams Lake Conservation Company to stay apprised of the latest issues facing this area.  Please support and donate to any or all of the volunteer-driven organizations mentioned in this guide as a thank-you for the work they have done and continue to do leaving legacies for generations to enjoy.
---
SHOP.HALIFAXTRAILS.ca: Gear | Books | Sale

This error message is only visible to WordPress admins
Error: Hashtag limit of 30 unique hashtags per week has been reached.
---
---
More Like Shaw Wilderness Park:
#Bus-Access, #Dog-Friendly, #Half-Day, #Hiking, #Historic-Site, #Lake, #Moderate, #Old-Growth, #Skating, #Snowshoeing, #Swimming.