---
---
#Lake  #Swimming  #Paddling  #Dog-Friendly  #Biking  #Park
---
Difficulty:  Easy – Difficult (distance/terrain/navigation).
Setting:  Lake, forest, streams, and rivers.
Signage:  Minimal. Mostly along "Lakeview Trail".
---
New 5km "Lakeview Trail" loop.

Over 2000 hectares to explore.

Subscribe To My Channel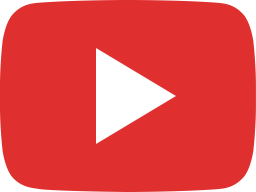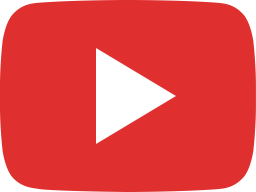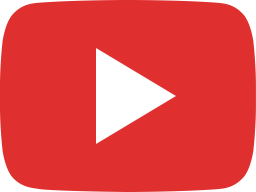 ---
An Urban Dose Of Nature
     The greatness of Long Lake Provincial Park lies in its assortment of recreational opportunities,  the extensive wilderness it encompasses, and its location; a 15-minute drive from downtown.  The large size and subsequent diversity quickly envelop you with interesting geology, lakeside views, streams, rivers, vegetation, beaver dams, birds and wildlife you wouldn't expect to see amidst an urban area (see my recommended book collection if you want to up your nature knowledge). 
     Nestled in the heart of mainland Halifax, there are multiple access points, ranging from St. Margarets Bay Road, Northwest Arm Drive, Old Sambro Road, and Prospect Road.  The main access points with parking areas are off of St. Margarets Bay Road and the new main parking lot off of Northwest Arm Drive (gate closed in winter, with limited parking outside of it).
Long Lake Trails
     In April 2016, a new large, wide gravel and packed sand trail was constructed.  Named the "Lakeview Trail", it consists of a 5km loop around Witherod Lake.  Similar to what you would see in Point Pleasant Park, this trail is well constructed with benches at regular intervals.  Inconspicuous pathways off the main trail can lead to scenic nooks by the lake.
     The wide trail has plenty of room for walkers, bikers and joggers alike.  If you plan on biking this trail, keep in mind it is busy during peak times and a bicycle bell is a must.
     The rest of the park is largely unmarked, which is a good thing for adventuresome hikers, as there are plenty of rugged 'off-path' exploration opportunities.  This kind of wilderness exploration isn't for the inexperienced.  The unmarked trails can lead in many different directions, sometimes ending in remote areas.
Paddling
     The lake has become one of the best places for paddling (non-motorized boats only) thanks to the new boat launch area off of Old Sambro Road.  A new paddleboard and kayak rental business has recently opened to service the park.  The two main islands on the lake make for ideal paddling destinations.  The smaller Island, known as " Goat Island", is only a 1km (20-30min) paddle from the boat launch area.
Scenic Destinations
     The trails off of the parking lot on St. Margarets Bay road are popular with people and their dogs as it used to be an #off-leash area.  You can now be fined if your dog isn't leashed, but it remains a #dog-friendly area.  Once you stray from the main paths you are rewarded with all kinds of great places to explore along the shoreline.  One of the best places for #swimming in Halifax,  and often very busy during peak times.  However, the lake is large enough that you can always find an ideal spot to chill along its shores.
     At the opposite end of the lake from the St. Margaret's Bay entrance is a large dam which follows parallel to Old Sambro Road.  The dam is fun to explore but not safe/easy to navigate near the outlet.  A scenic sitting area at this end of the lake is a great place to watch a Summer sunset.  More scenic paths and coastline exploration can be had at the far end of the dam, but the best access to this area is via a gated gravel pathway off of Old Sambro Rd.
Rugged Wilderness
     For the very adventurous and experienced hikers, check out the "Old Coach Road" and the bisecting "Scar Road", both with their own interesting history.  The scar road dates to a more recent past when the park was used as the city's water supply.  The road was never fully completed and now sits as a deep "scar" running down the middle of the park's landmass.  The lake's use as Halifax's water supply ended in 1980 but its past is still evident by the dams and waterworks still visible today.
     The "Old Coach Road", dating back prior to 1800 contains hints of an old farm settlement and other aspects of its storied past, best laid out by this great free walking guide by the Five Bridges Wilderness Heritage Trust.
     Both trails are accessible via Old Sambro Road, but the "Old Coach Road" access is the only one with small areas to park at its trailheads.  Extreme caution should be used exploring this remote area of the park, and you should expect sections of heavy flooding depending on recent weather.  As with any backroads left alone to nature for decades, they can contain every manner of terrain.  If you head into these remote areas of the park, be fully prepared with good hiking gear.
---
Long Lake Provincial Park Habitat:
Wild Raisin | Bunchberry | Indian Pipe | …more
---
---
See Also:
#Lake  #Swimming  #Paddling  #Dog-Friendly  #Biking  #Park
---
---
Like My Free Long Lake Guide?  It's A Labour Of Love.  Help Me Spread It:
Supporters:
(#2) Top Supporter: Pat Sims-Eastwood.
(#1) Top Supporter: Steve Morley.
(#2) Top Supporter: Oliver Doepner.