---
Chain Of Lakes Trail 360°
---
#Biking  #Bus-Access  #Rails-To-Trails  #RumRunnersTrail  #Wheelchair-Accessible
---
Difficulty: Moderate (Distance)
Setting: Urban, lakes, paved active transportation trail.
Facilities: Benches, parking (at Timberlea trailhead).
Signage: Interpretive panels and other signage.
---
Longest (7.3km) paved trail in the H.R.M.

Crosses some busy streets.
---

Subscribe To My Channel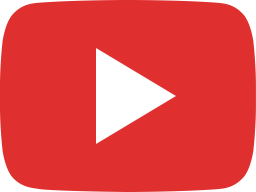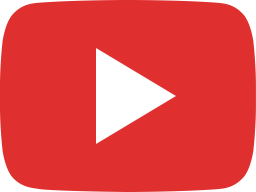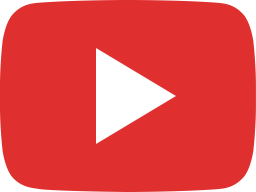 ---
The Chain Of Lakes Trail
     The Chain Of Lakes Trail is Halifax's newest paved, converted #rails-to-trails.  It has become one of the most popular #biking trails in the city. (a bike bell is a must), rollerblading, and all forms of active transportation.  One of the few places in the city with winter maintenance, it's a great place for a jog, even in Winter.
     The trail is part of a much larger converted railway trail that leads down to the South Shore and beyond.  The Chain of Lakes section of the trail is 7.3km one way.  It begins across from Superstore on Joseph Howe Drive and Ends in Lakeside (parking lot near Lakeside Industrial Park) where it continues on as the B.L.T. trail.  These trails are part of a 119km shared-use "rails-to-trails" system known as the Rum Runner's Trail that connects Halifax to Lunenburg. To bike to the end of the Chain Of Lakes trail and back takes about an hour.
Paving The Way
     The unique aspect of the trail is that it's the longest paved trail in the HRM which makes it ideal for many different types of activities.  On a nice day, you can expect to see a well-used trail with diverse uses.
     As the name suggests, the trail follows along 5 different lakes and has some great scenery and stopping points.  Also worth a stop near the end of the trail is the Bayers Lake Mystery Walls.
     The trail is great as an active transport route or for pure recreation.  Since it is linear, you should plan your route ahead of time and figure out how far you'd like to venture.  As the trail continues into the B.L.T. trail and the St. Margarets Bay Trail, it turns to crusher dust, so don't plan on rollerblading to St. Margarets Bay just yet.  Biking to St. Margarets Bay, however, is ideal.  Just make sure you have the energy to get there and back (20km one way) or have someone pick you up.
Well Marked & Maintained
   There are signs posted along the way (including km markers) as well as benches to sit and take a break.  Wooden guard rails also line some of the steep shoulders (great for keeping the kids safe).  This trail has steadily improved and evolved since its beginning, making it into one of the city's best assets that it is today.  Whether for commuting or for recreation on the city's longest paved trail, it's one of the most used.
•Biking Gear  •GPS Smartwatches  •On Sale

---
Chain Of Lakes Trail Habitat:
Blue Jay | Monarch Butterfly | Larch Tree | More…
---
No images found!
Try some other hashtag or username
---
Similar To The Chain Of Lakes Trail:
#Biking  #Bus-Access  #Rails-To-Trails  #RumRunnersTrail  #Wheelchair-Accessible
---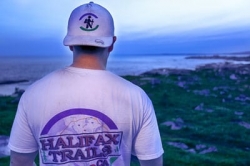 Latest posts by Greg Taylor
(see all)