---
---
  #Blue Mountain-Birch Cove  #Hiking  #Lake  #Lookoff
---
Difficulty: Difficult (terrain/navigation).
Setting: Old logging roads, rugged forest paths, streams & granite outcrops.
Facilities: None.
Signage: None (sparse flagging).
---
Panoramic view from the highest point of Halifax's Chebucto Peninsula.

Rugged, narrow and overgrown in parts.

Less than a 2-hour return trip.
---

Subscribe To My Channel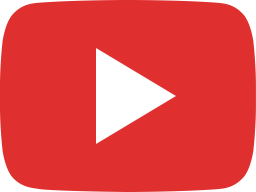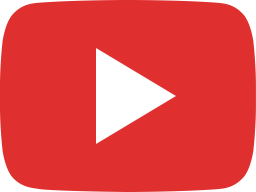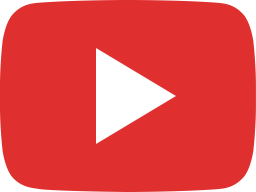 ---
Vast Urban Wilderness
     The #Blue Mountain-Birch Cove Wilderness Area Is a large wilderness area with plans to create a full trail system extending from Blue Mountain to Susies Lake.  Once/If completed this area will be the largest urban park in North America.  Right now it can be difficult to find your way around.  Blue Mountain is one access point (albeit un-marked).  It can be a little intimidating because it isn't marked, there aren't official trails yet, and it ventures into remote, #backcountry terrain.  Keeping track of your navigating is a must, but you don't need to be a seasoned pro to find your way to the top.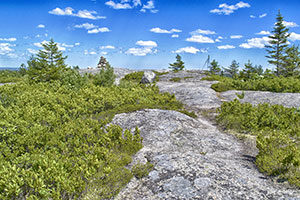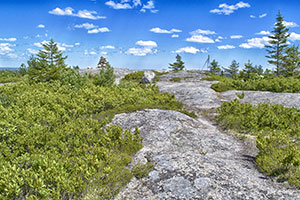 A Halifax Hidden Gem
     The fact that there was extremely limited info on this trail when I researched it, tells of what a hidden gem it is.  It's within a 30-minute drive from downtown Halifax, at the edge of the Kingswood subdivision in Hammonds Plains.  The trail takes about 40 minutes to reach the top, and once there you are rewarded with a view of Halifax that you likely didn't know existed.  I'm a fan of a good #lookoff and the Blue Mountain 360° vista is one of my favourites.  I wouldn't exactly call it a mountain by the true definition, but it certainly is by mainland Nova Scotia standards.  The peak of the mountain is the highest point of Halifax's Chebucto Peninsula.
Rugged And Un-Marked
      The walk is not extremely difficult and the proper trail is almost always visible and occasionally marked with flagging.  There is at least one turn that is easy to miss, so you do have to pay close attention to your navigating.  There will be muddy sections, stream crossings and/or a river to cross, as well as some minor climbing.  The impromptu bridges should be taken with an abundance of caution. Large granite boulders (aka glacial erratics) are increasingly scattered throughout as your make your way to the top.
     The land is partly Barrett Lumber property so it's somewhat in flux with its former clear-cuts and logging roads.  It's currently with their permission that it is possible to access this area despite being recommended as being a key part to the #Blue Mountain-Birch Cove Lakes Wilderness Park.  The city of Halifax has recently purchased parcels of this land as it slowly works to make the park a reality.
     There have been mentions of running a new multi-million dollar freeway (highway 113) right through the heart of this trail.  For reasons even beyond ruining this gem, and reneging on the commitment to the wilderness park, it SHOULD never happen (stay tuned).  To support the protection of this area, and the creation of the Blue Mountain-Birch Cove Lakes Wilderness Park, the best thing you can do is become a member of the Friends Of Blue Mountain-Birch Cove Lakes Society.
      This is a great outing without having to set aside much travel time from the city.  I imagine the sunsets and sunrises from the top would be some of best in the HRM, but I haven't seen one yet and wouldn't recommend it unless you're experienced, and familiar with the route.  Its expansive views make it a great place to see the Autumn colours.  The top can be quite windy and cool.  There are plenty of bugs along the way in Spring and early Summer, so prepare accordingly. 
---
Blue Mountain Habitat:
Mainland Moose | Honeysuckle | Red Pine | …more
---
Similar Hikes:
  #Blue Mountain-Birch Cove  #Hiking  #Lake  #Lookoff
---
---
Supporters:
(#1) Top Supporter: Steve Morley.
(#2) Top Supporter: Pat Sims-Eastwood.
(#2) Top Supporter: Oliver Doepner.
---