---
  #Blue Mountain-Birch Cove  #Hiking  #Lake  #Lookoff
---
Difficulty: Difficult (terrain/navigation).
Setting: Old logging roads, rugged forest paths, streams & granite outcrops.
Facilities: None.
Signage: None (sparse flagging).
---
Panoramic view from the highest point of Halifax's Chebucto Peninsula.

Rugged, narrow and overgrown in parts.

Less than a 2-hour return trip.
---

Subscribe To My Channel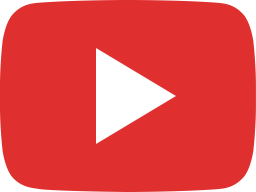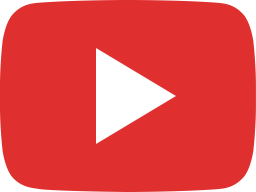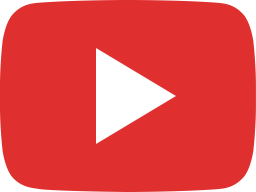 ---
Blue Mountain Trail
     The #Blue Mountain-Birch Cove Wilderness Area Is a large wilderness area with plans to create a full trail system extending from Blue Mountain to Susies Lake.  Once/If completed this area will be the largest urban park in North America.  Right now it can be difficult to find your way around.  Blue Mountain is one access point (albeit un-marked).  It can be a little intimidating because it's completely unmarked, there aren't official trails yet, and it ventures into remote, #backcountry terrain.  Keeping track of your navigating is a must, but you don't need to be a seasoned pro to find your way to the top.
A Halifax Hidden Gem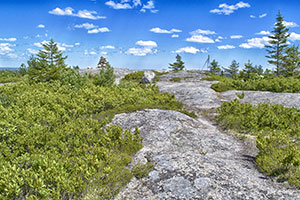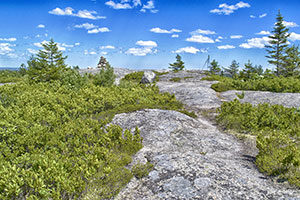 The fact that there was extremely limited info on this trail when I researched it, tells of what a hidden gem it is.  It's within a 30-minute drive from downtown Halifax, at the edge of the Kingswood subdivision in Hammonds Plains.  The trail takes about 40 minutes to reach the top, and once there you are rewarded with a view that you likely didn't know existed within city limits.  I'm a fan of a good #lookoff and the Blue Mountain 360° vista is one of my favourites.  I wouldn't exactly call it a mountain by the true definition, but it is by mainland Nova Scotia standards.  The peak of the 'mountain' is the highest point of Halifax's Chebucto Peninsula.
Rugged, Un-Marked Trails
      The walk is not extremely difficult and the proper trail is almost always visible and occasionally marked with flagging.  There is at least one turn that is easy to miss, so you do have to pay close attention to your navigating.  There will be muddy sections, stream crossings and/or a river to cross, as well as some minor climbing.  The impromptu bridges should be taken with an abundance of caution.  Large granite boulders aka glacial erratics, are increasingly scattered throughout as you progress into the wilderness.
In-Flux
     The land is partly Barrett Lumber property so it's somewhat in flux with its former clear-cuts and logging roads.  It's with their permission that it is possible to access this area despite being recommended as being a key part to the #Blue Mountain-Birch Cove Lakes Wilderness Park.  The city of Halifax has recently purchased parcels of this land as it slowly works to make the park a reality.  If, and when it's ever created, this trail is sure to be an important cornerstone.
Threatened
     There have been mentions of running a new multi-million dollar freeway (highway 113) right through the heart of this trail.  Beyond ruining an irreplaceable gem, and reneging on the commitment to the wilderness park, it should never happen for a number of other reasons.  Once a proposed open-pit quarry, and scarred by clearcut forestry, this area has long been under threat.  To support its protection, and the creation of the Blue Mountain-Birch Cove Lakes Wilderness Park, the best thing you can do is become a (free) member of the Friends Of Blue Mountain-Birch Cove Lakes Society, and donate.  The Nova Scotia Nature Trust is currently looking to raise money to purchase a key section of this wilderness, with a June 2020 deadline (learn more & donate).
Backyard Beauty
      A short commute from the city core helps this hike fit into limited time budgets.  Unfortunately, it's not directly #bus-accessible, so you will have to have your own transportation.
     Blue Mountain is an enjoyable hike any time of year, especially Spring and Fall when the lookoff is perched atop a sea of colour.  You can expect plenty of bugs in Spring and early Summer so, come prepared with some insect defence gear.  The top clearing can be windy and significantly cooler than the rest of the hike but in favourable conditions its an ideal place for a pouch couch or portable seat to indulge in the view.
•Hiking Gear  •GPS Devices  •Guide Books  •On Sale

---
Blue Mountain Trail Habitat:
Mainland Moose | Honeysuckle | Red Pine | More…
---
Loading...
---
More Like Blue Mountain Trail:
  #Blue Mountain-Birch Cove  #Hiking  #Lake  #Lookoff
---