---
Difficulty:Moderate – Difficult (terrain).
Facilities: None.
Signage: None.
Features: 4 500 hectare protected wilderness area.  Rock formations popular with rock climbers.  Wet, rugged, difficult coastal barrens terrain.
Biodiversity: Jack Pine | Crowberry | Bog Wetlands | More…

SUBSCRIBE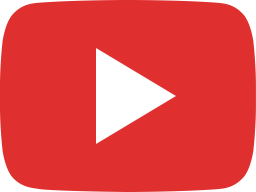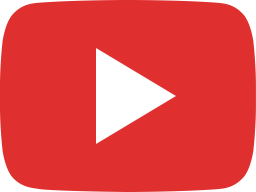 Terence Bay Wilderness Area
     Very few Haligonians know that this large protected wilderness area exists in their backyard.  As a fan of all of our #coastal barrens hiking trails, and rugged #backcountry exploration, I was eager to start exploring this area but had no idea where to begin.  A trail known as "Sorrow's End" was on my radar for a while so I decided to start there.
     The entrance to the area is via a rugged dirt road that isn't ideal for all vehicles.  The road serves various private dwellings, so be sure to allow space for others to get by.  The trailhead begins down an ATV trail that is easily identifiable.  These trails criss-cross the area so you can definitely head off in the wrong direction if you start wandering (or the right direction depending on your perspective).  The ATV trail can have large puddles, deep mud, and other challenging spots, but in general, it is pretty easy walking.
     From the ATV trail, you'll venture onto narrower footpaths that can be overgrown when they green up in the summer.  As with the ATV paths, there are plenty of them crisscrossing the area, so you'll have to pay attention to where you're heading.  I ventured onto some paths that led straight into swampy, foot soaking areas a few times
     The coastal barrens terrain is dotted with granite ridges, allowing short respites from the rugged parts of the trail, and are good places to stop to survey your surroundings.  You'll see 4 small lakes, with Shelbird Lake and its large granite cliff like a monolith in the distance.  A short hike through the first forested area of the trail acts as a pulling back of the curtains to unveil the masterpiece that awaits.
     The granite cliff towering above Shelbird Lake is a sight to behold.  The site of an old granite quarry, its sheered cliffs stand in stark contrast to the relatively flat land surrounding it.  You'll see anchors and other evidence of the rock-climbing enthusiasts who venture here.  A first aid kit and other helpful items were located in a sheltered cave underneath the cliff during my visit.  It's always great to see a place so well respected, with no litter despite its obvious popularity.
     While it is a #short hike (3.5km return), it can still be challenging.  When I visited in late April, conditions were very wet and muddy.  Typical conditions for that time of year, but this coastal barren terrain can often be wet.  If recent conditions have been wet, I would advise waterproof hiking boots and hiking gaiters at a minimum, or rubber boots during wet seasons.  The return trip to Shelbird Lake takes about an hour of hiking, but I'd recommend allowing 2-3 hours to allow for wrong turns, exploring and enjoying.
---
---
#TerenceBayWildernessArea  
This error message is only visible to WordPress admins
Error: Hashtag limit of 30 unique hashtags per week has been reached.
Error: Hashtag limit of 30 unique hashtags per week has been reached.