---
---
#Dog-Friendly  #Bus-Access  #Wheelchair-Accessible  #Historic-Site  #Off-Leash  #Old-Growth  #Park  #Pond  #Biking
---
Difficulty: Easy – Moderate (hills).
Setting: Ravine, Urban Old Growth Forest, Pond.
Facilities: Parking Lot, Garbage Cans.
Signage: Trail Signage Throughout. 
---
A 20-minute drive from downtown & on bus route.

Origins as a country estate for the Duke of Kent.
---

Subscribe To My Channel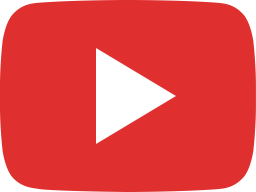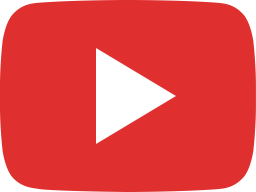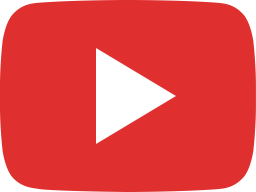 ---
     Originally a country estate built in 1780 for Lieutenant Governor John Wentworth, Hemlock Ravine is now one of the city's most beloved urban nature parks.  Located off of Halifax's busy Bedford Highway, it's tucked behind residential neighbourhoods and housing complexes that quickly disappear upon entering the park.   The trails are well marked and maintained with regular signage, maps, benches and garbage cans throughout.
Easily Accessible
     The main trails are wheelchair and stroller friendly with a compacted crusher dust surface similar to Point Pleasant Park.  The park is dog-friendly with the "Governor's Loop" trail designated for off-leash walking (see map).  You can choose many different routes and lengths within the 200-acre boundary of the park.  The main trails are 3 interconnected loops of around 1 km each. There are plenty of access points from the surrounding neighbourhoods and Grovenor-Wentworth Elementary School.  The only parking lot is at the main entrance on Kent Avenue off of the Bedford Highway.  The scenic park starts with its iconic heart-shaped pond at the main entrance and ends with a large ravine in the back end of the park.
A Storied Past
     The pond, well known to most Haligonians, dates back to 1794 when it was built by Prince Edward and later re-shaped into a heart by his grandson to commemorate the 27 years Prince Edward spent here with his partner Julie St. Laurent.  Today the heart-shaped pond and round music rotunda on the opposite side of the Bedford Highway are what remains of the royal estate.
     Untouched by forestry and development throughout Halifax's history makes this park an urban nature reserve of sorts.  The park has many large old-growth trees, most noticeably its namesake hemlocks.  Unfortunately, some of the largest Hemlocks have fallen due to natural and man-made forces.  You'll also see moss, lichen, mushrooms, flowers, and plants unique to #old-growth forests which are uncommon in Nova Scotia's remote wilderness, let alone an urban park.
Urban Wilderness
The farthest and most remote area of the park is the ravine itself.  The ravine trail is much more rugged and less well marked than the rest of the park.  If you choose to venture to the ravine, you'll need to pay attention to where you're going as it is possible to get slightly lost.  Proper footwear for the often wet, muddy, slippery, tree root lined trail is a must.
     I think the ravine is the most scenic part of the park with its huge trees, steep slopes, and trickling streams.  In this part of the park, you can find yourself standing feet away from grazing deer who are also fond of this area. The solitude and quiet peacefulness of the ravine make it an oasis of tranquillity.  The noises of the city, only a few hundred meters away, fade away as the acoustics of the ravine amplify the sounds of nature.
     Due to the topography, there are a couple of hills to ascend as you head deeper into the park, but nothing approaching a daunting level.  The park has a wide appeal to people of any ability whether you're out for a jog, bike ride, brisk walk or sitting by the pond as the cordial ducks greet you like royalty.  For a more in-depth history of the park, read my blog post: "Getting To Know Hemlock Ravine Park". 
---
Hemlock Ravine Park Habitat:
Hemlock | Painted Trillium | Elderberry | …more
---
---
Similar Parks:
#Dog-Friendly  #Bus-Access  #Wheelchair-Accessible  #Historic-Site  #Off-Leash  #Old-Growth  #Park  #Pond  #Biking
---
Guide Books | Featured | Photography
C $21.95
in stock
2 new from C $21.62
3 used from C $11.89
as of September 21, 2019 10:38 am
Amazon.ca
Free shipping
---
My Free Guides Are A Labour Of Love.  Help Me Spread It:
Supporters:
(#2) Top Supporter: Pat Sims-Eastwood.
(#2) Top Supporter: Oliver Doepner.
(#1) Top Supporter: Steve Morley.
---