---
---
#Hiking  #Historic-Site  #Lake  #Museum  #Old-Growth  #Park
---
Difficulty: Easy – Moderate (distance).
Setting: Wooded trails, lake, marsh, creeks, #historic-site.
Facilities: Parking, toilets, picnic tables, garbage bins, museum.
Signage: Interpretive panels and trail markings.
---
930 hectares, includes 7 trails of various lengths.

Estate Museum

 June 1-Oct. 6, Tue-Sat, 10am-5:00pm (Admission under 5$). 

Park open year-round, Gate closes at 5 pm (Can park outside the gate, but not block it).

---
Uniacke Estate Museum Park
     The trails at the Uniacke Estate vary considerably.  The park offers approximately 4km of leisurely and level gravel trails and about 8km of moderately difficult natural trails through woods, marshes, and ravines.  The estate grounds of Richard John Uniacke, built in 1815, are now a beautifully preserved museum park open to the public.
     The easier, gravel trails include the Lake Martha Loop and Hothouse Hill Loop.  Great scenery is accompanied by good signage giving you a background on the history of the area.  The park is very family friendly and offers programs for students and children's groups.  Aside from the many scenic benches and picnic areas, the basement of Uniacke house is now a tea room offering a place to sit and enjoy some refreshments.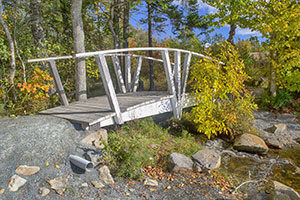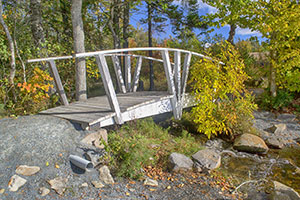 The more advanced trails are more rugged nature trails where you'll encounter lakes and streams with some great vantage points.   The Drumlin Field Trail, Red Spruce Trail, Post Road Trail, Wetlands Trail and Barrens Trail provide over 8km of hiking.  The "Post Road" trail follows the original road between Windsor and Halifax used by stagecoaches in the early 1800s to deliver mail.  You can almost picture yourself as a British redcoat marching some of these same roads in the 1700s.  These more advanced trails take anywhere from 45 minutes to 3 hours depending on your route.
     The area is steeped in history and is a great place for just about every kind of outdoor exploration.  When walking the grounds its hard not to think back to a time when this estate would have born witness to the early European settlement and governance of Nova Scotia.
     If you plan on walking all of the trails, bring along good hiking footwear, water, and other essentials that you'd bring when preparing for a hike.  Cell phone service can be unreliable in the area.  The trails are open year-round and remain un-groomed in the winter. 
---
Uniacke Estate Habitat:
European Ash, English Oak, Ha-Ha
---
---
See Also:
#Hiking  #Historic-Site  #Lake  #Museum  #Old-Growth  #Park
---
Shop.HalifaxTrails.ca:
C $29.95
out of stock
1 new from C $29.95
as of June 14, 2019 11:45 am
Amazon.ca
---
---
My Free Guides Are A Labour Of Love.  Help Me Spread It:
Supporters:
(#1) Top Supporter: Steve Morley.
(#2) Top Supporter: Oliver Doepner.
(#2) Top Supporter: Pat Sims-Eastwood.