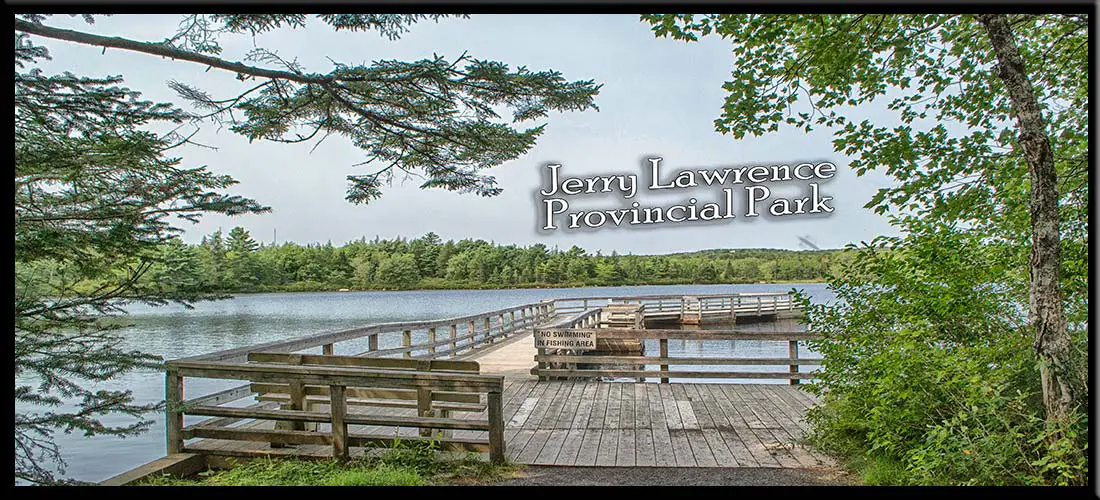 ---
Difficulty: Easy.
Facilities: Parking, Fishing Piers, Toilets, Covered Picnic Areas, Charcoal BBQ Pits.
Signage: Sparse but adequate.
Features: Open Victoria Day (May) to October.  Accessible to people of all abilities. Drive-up picnic spots & accessible fishing piers. Connects to the

Saint Margaret's Bay Trail.

Habitat:

Sweet Fern

 | Rainbow Trout | Pin Cherry | More..
Categories: #Birdwatching, #Family-Friendly, #Fishing, #Lake, #Park, #Picnic, #Snowshoeing, #Wheelchair-Accessible.
---


SUBSCRIBE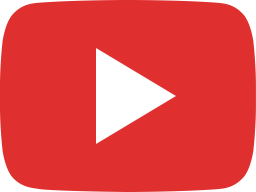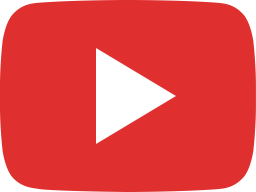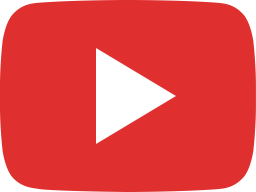 ---
Jerry Lawrence Provincial Park
    Jerry Lawrence Provincial Park (formerly Lewis Lake Provincial Park) is a great nature retreat within Halifax Regional Municipality between the communities of Hubley and Tantallon.  Its small trail system is well maintained and directly connects to the multi-use Saint Margaret's Bay Trail, making it a great stopping point on the larger Rum Runners Trail route from Halifax to Lunenburg.  A day-use, #wheelchair-accessible picnic park, it's an ideal stopping place along the rails-to-trails or as a family-friendly picnic destination. The park is sandwiched in between two lakes, Round Lake & Lewis Lake with access to both.
     The park's namesake Jerry Lawrence was a well-known local radio broadcast beginning his morning show "Hello Metro" with local station CJCH in 1967.  His show spanned three different local stations before he retired from broadcasting in 1995.  Lawrence's career also included being a long-serving MLA in the Nova Scotia House of Assembly from 1978-1993.  One of his signature causes was advocating for instituting accessible parking spaces in Halifax as an effort to make the city and province more friendly to people with physical disabilities. He also made the Nova Scotia Legislature itself more accessible by having an elevator installed in the building.
     Contracting polio at age 12 resulted in Lawrence becoming a paraplegic.  This disability certainly did not stop him from being one of the most well-known, accomplished local personalities of his generation. Opened in 1985, Jerry Lawrence Provincial Park is a reflection of his love for nature, fishing, and his advocacy for accessibility for people with disabilities.
Wheelchair Accessible Fishing Piers
     You can fish in both Lewis Lake and Round Lake. Round lake is stocked with brook trout and rainbow trout several times per season and has two wheelchair-accessible fishing piers.  The largest pier is located 100m away from the parking lot via a narrow, gravel path, or via a 20m path from the road (no parking).  A smaller pier is accessible midway along a 500m lakeside trail that connects directly to the St. Margaret's Bay Rails-To-Trails.
     There are two charcoal pits to cook up your catch, one located near each lake. The charcoal pit near Round Lake is located next to a covered picnic area, and the one near Lewis Lake is located in an open, drive-up picnic area.  You'll have to bring your own charcoal and may have to clean them out prior to use.
Drive-Up Picnic Tables
     The access road into the park runs just over 1km from the front gate to the main parking lot.  The gravel access road can be in fairly poor condition with ruts and bumps so take it slow.  The gate is closed in the offseason from late October to Victoria Day at the end of May.  The park is unmaintained and used at your own risk during the offseason.  Having to park in front of the closed gates and walk up this 1km (2km up and back) access road makes it not so inviting during the offseason, but still easily accessible from the St. Margaret's Bay Trail.  The park makes for good cross-country skiing and snowshoeing after a fresh snowfall.
     The access road connects to a 1km looped road in between the two lakes.  This loop road is lined with plenty of drive-up picnic areas. The space adjacent to the parking lot on the Round Lake side is perfect for larger gatherings with a covered picnic area, charcoal pit, numerous picnic tables, and adjacent accessible washrooms.  On the Lewis Lake side of the loop is a large drive-up picnic area, charcoal pit, and lake access. Swimming and paddling are allowed in both lakes, but not near the fishing areas (better reserved for Lewis Lake).  There aren't isn't a dedicated paddling launch or swimming area, but some of the picnic sites have water access.
---

---

---

This error message is only visible to WordPress admins
Error: Cannot retrieve posts for this hashtag.
---
Shop.HalifaxTrails.ca: Guide Books | Gear | On Sale
More Like Jerry Lawrence Provincial Park:
#Birdwatching, #Family-Friendly, #Fishing, #Lake, #Park, #Picnic, #Snowshoeing, #Wheelchair-Accessible.