---
---
#Lake #Waterfall  #Blue Mountain-Birch Cove  #Old-Growth  #Hiking  #Lookoff
---
Difficulty: Moderate-Difficult (Terrain/Navigation).
Setting: Acadian Forest, streams, waterfall, lakes.
Facilities: None.
Signage: Occasional signage and maps (sparse).
---
3-hour roundtrip loop, or 40min up & back to Hobson's Lake.

---

Subscribe To My Channel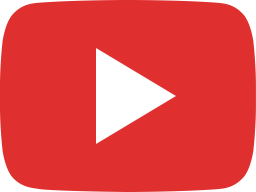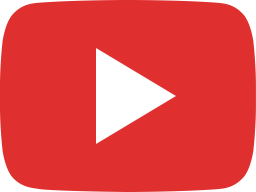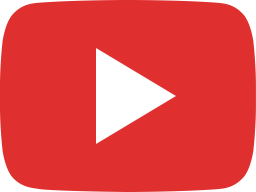 ---
     Hobson's Lake trail is a 5.2km loop which skirts along 3 lakes in Halifax's Blue Mountain-Birch Cove Lakes Wilderness Area.  First is Hobson's lake, then Ash Lake followed by Fox Lake.
     The trailhead at the end of Colins Rd. provides the shortest distance, but starting from the Maskwa Aquatic club area behind Kearney Lake and going in by Charlies Lake is another option (more navigation required). 
 A Rugged Wilderness
    There are a couple of small maps posted along the way but the trail is not marked.  There are many paths throughout this area so paying attention to where you are going is a must.  That being said, it is pretty easy to stay on track if you do so.  There are some wilderness area signs, orange marks on trees, footbridges and other trail indicators scattered throughout.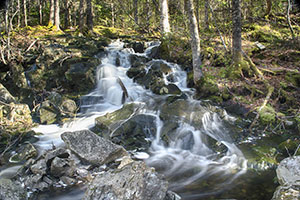 The start and end of the trail are uphill and downhill respectively but the rest of the trail is less hilly. Granite boulders dominate the area, as well as #old-growth trees and moss, giving it a "Lord Of The Rings" feel.
     As you reach Hobson's Lake, the smallest of the 3 lakes, you'll come to a footbridge.  The bridge crosses a small river leading from the lake and continuing towards the houses by Kearney Lake.  The river's waterfall varies in intensity as water levels fluctuate, typically a torrent in Spring, and a trickle in late Summer.
Backcountry Loop
     Ash Lake, the largest of the 3 lakes, is next, and the trail just skims by the head of the lake.  A short distance later you'll arrive at Fox Lake, which is an ideal spot to stop to recharge.  There are a couple of different paths leading to Fox Lake so pay attention to where you're headed, and aim for the granite shoreline.
  The last leg of the trip connects to the Fox Lake trail and from there you can head a few different ways (see map).  If you're headed to Colins Rd, it's fairly simple to get back if you just stay to the left.
     The trail is one of the most beautiful un-touched nature trails in Halifax in my opinion.  Though it can be an easy hike done in less than an hour, it's not a trail for beginners.  The rugged terrain and navigation issues aren't something you want to jump into without prior experience on similar wilderness trails.
     Bugs can be bad in the Spring so prepare accordingly.  Bring along your camera equipment and you'll have plenty of great spots to capture. 
---
Hobson's Lake Habitat:
Hobsons Lake Harry | Lichen | Barred Owl | …More 
---
---
Similar Hikes:
#Lake #Waterfall  #Blue Mountain-Birch Cove  #Old-Growth  #Hiking  #Lookoff
---
C $19.99
in stock
13 new from C $18.62
as of April 25, 2019 1:13 am
Amazon.ca
Free shipping
---
Much Love To The People Who Keep Me Going:
3 Ways To Support ♥ HalifaxTrails.ca
Supporters:
(#1) Top Supporter: Steve Morley.
(#2) Top Supporter: Pat Sims-Eastwood.
(#2) Top Supporter: Oliver Doepner.
---