---
Mainland Common Park 360°
---
#Bird-Watching  #Bus-Accessible  #Dog-Friendly  #Off-Leash  #Park  #Wetlands #Winter-Maintenance
---
Difficulty: Easy
Setting: Woods, wetland bog, dog park, active transportation trail.
Facilities: Parking, port-a-potty, dog bags, garbage cans, off-leash dog park.
Signage: Interpretive panels, map, and other signage.
---
---

Subscribe To My Channel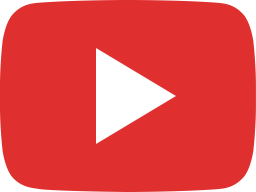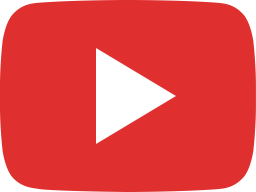 ---
Mainland Common Park
     The Halifax Mainland Common is full of recreation options.  Baseball fields, soccer fields, the Canada Games Centre and the BMO Soccer Centre accompany the walking trails, off-leash dog park, and Mainland North Linear Parkway.  The Lacewood bus terminal provides easy #bus-access to the area.  Whether you're going for a nature walk, playing sports, or heading out with the dog, there's plenty of things to do at the Common.
Off-Leash Dog Park
     The Common Park consists of 2 off-leash fields (update: the large field is mostly crusher dust, no grass) for dogs to run around.  The upper one is for large dogs and the lower field for small dogs.  Both are equipped with everything you need including a sheltered area, bag dispensers, garbage cans, benches and freshwater dispensing barrels.
     Adjacent to the fields is a fenced wooded trail area for off-leash walking.  The entire area is very well designed and is the city's best public dog park thanks to a design process that involved an engaged public.
Loop Trail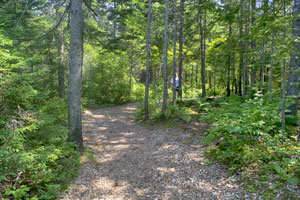 Across from the dog park are the nature trails.  The 1km loop trail is a compacted woodchip base, making the surface aesthetically pleasing as well as being soft and forgiving on your joints.  The main stop along this loop trail is a boardwalk and platform that overlooks the Mainland Common Bog.  This small chunk of biodiverse habitat is a haven for birds and rare plants including carnivorous pitcher plants.
     The main loop connects directly to a Main Avenue access trail as well as the Mainland North Linear Parkway.  These connections allow you to add it to your biking or jogging route.  Along the trail are a few well-constructed footbridges, keeping your feet dry as well as protecting the soft, wet sections of trail.  The walking trails are very well constructed, mapped, and maintained thanks to volunteers with the Halifax Northwest Trails Association (Donate!).
Wilderness Trails
     In addition to the easily accessible trails, there are rugged, narrow, unmarked and unmaintained wilderness trails connecting from Thomas Radall Drive & Regency Drive to the loop trails.  These trails are great to explore the more wild areas of the park and offer some interesting spots, scenic clearings & 'hidden gem' views.  With various paths leading in different directions, muddy, and overgrown sections, these trails are not for the completely inexperienced.  Surrounded by civilization, you can't go many kilometers without hitting a road, so they're a good practice stepping stone for people looking to gain the confidence to tackle more remote wilderness hikes.
Outdoor Recreation Hub
     No matter what kind of outing you're looking for, the Mainland Common accommodates just about all of them, with great accessibility to boot.  Plans to expand the trails are underway, thanks to the Halifax North West Trails Association.  Its central location, close proximity to other parks, trails & recreation areas and nearby bus terminal makes it a great place for a quick visit, or as a stopover along a longer walking, biking, or jogging route.
•Dog Gear  •Guide Books  •On Sale

---
Mainland Common Park Habitat:
Pitcher Plant | Huckleberry | Labrador Tea | More…
---
---
More Like Mainland Common Park:
#Bird-Watching #Bus-Accessible #Dog-Friendly  #Off-Leash  #Park  #Wetlands #Winter-Maintenance
---