Musquodoboit Trailway Info:
NOTICE – A major sinkhole has developed 100 meters north of the rail bridge.  The trail is currently closed from Park Road to Bayers Mill Road. Please avoid the area until further notice.
Facilities: Parking Lot, sheltered picnic areas, toilets.
Signage: Trailhead information kiosk, map, trail markers.
Features: 5 different wilderness hiking trails. 15km multi-use, rails-to-trails spine trail. Spectacular views from various lookoff points.
Biodiversity:

Lady Slippers

|

Twin Flower

 | Hermit Thrush | More…
Categories: #Backcountry, #Biking, #Bridge, #Hiking, #Lake, #Lookoff, #Rails-To-Trails, #River.
---


SUBSCRIBE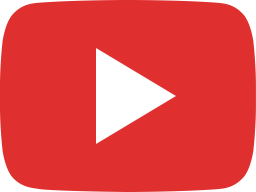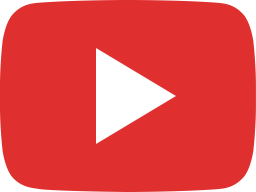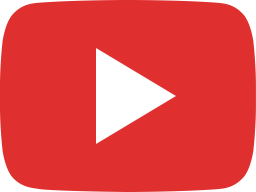 ---
Musquodoboit Trailway Guide
     The Musquodoboit Trailway is one of the best trail systems in Nova Scotia.  A scenic former railway acts as a spine trail to extensive backcountry wilderness trails that branch off from it at various points.  It's great for a simple stroll with the family (dogs on-leash), scenic 2-wheeled exercise, a day-long wilderness adventure, or anything in-between.
     The linear rail trail is 16km one way, or a return trip of 6-7 hours on foot, 2-3 hours by bike.  Admiral Lake Loop is a challenging 5.2km hike after a 2.2km entry from the rail trail (Allow 4-5 hours).  The short, but steep 3.5km Gibraltar Rock Lookoff loop will take roughly 2 hours of hiking time.  The North & South Granite Ridge wilderness trails require planning for a full-day or multi-day adventure, recommended for experienced hikers only.  These trails are managed and maintained by volunteers with the Musquodoboit Trailway Association (contribute by becoming a member).
Rails-To-Trails
     16km of converted, historic railway runs from one end of the backcountry hiking trail system to the other and part of the Trans-Canada "Great Trail".  These #RailsToTrails are ideally suited for biking.  As a rough estimate, you can expect this 16km section of trail to take just over one hour of peddling time one way, or between 2-3 hours to go up and back.  I highly recommend adding lots of stopping time to indulge in some of the great views.
     Largely flat, with very few stretches of inclines or declines, you can keep a steady pace throughout.  The most popular route begins at the main parking lot off of Park Road, but you can also park at the opposite end of the trail in the Gibraltar Rock lookoff parking lot.  For the sake of this guide, I'll begin from the main parking area off of Park Road.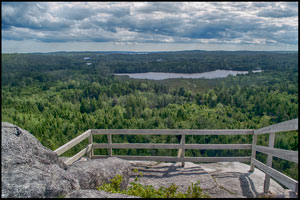 250m from the main parking lot, you'll come to one of the most picturesque scenes.  The old railway bridge is a re-purposed icon with benches to sit and enjoy the view atop the Musquodoboit River.
     1.5km from the bridge, you'll come to the trail entrance for the Admiral Lake Loop backcountry hiking trail.  There's a posted map at the trail entrance 2 benches nearby with a place to lock your bike.  100m beyond this point is a bench tucked in this area's huge rocks, with a view of Bayer Lake.
     Traveling another 350m brings you to an area with multiple different views and access points to Bayer Lake.  First is a small sandy spot tucked away just off of the trail.  A nearby bench overlooks the lake. 100m further on is a covered picnic shelter, a place to lock your bike, a bench, and an especially scenic lake access point.  100m beyond here is another bench with a view of the lake.
     Continuing another 50m you'll come to another access point for the Admiral Lake Loop backcountry hiking trail.  A posted map, outhouse and bench.   A nearby bridge and benches have some of the best views of the lake.  The next couple of kilometers take on a more remote feeling as the rugged wilderness surrounds you.
Emerging from the previous stretch, you'll come to a wetland area and a peaceful view of the Musquodoboit River. Another 2km will bring you to a covered picnic area, toilets, and trail access for the North & South Granite Ridge wilderness hiking trails.
     I haven't done this next section of the trail, so I can't offer any personal insight for now (I hope to return to fill it in soon). 3.5km past the North & South Granite Ridge trail access area, you'll come to another covered picnic area, and toilets 1km past there.  Less than another km brings you to the Gibraltar Rock Hiking Trail access point, along with a trail map and bench.  1km beyond here you'll reach the Gibraltar Rock lookoff parking lot and the end of the trail (as far as I know).

Gibraltar Rock Lookoff
     The Gibraltar Rock lookoff is perhaps the pièce de résistance in an area with quite a few great #lookoffs.  Stunningly beautiful, it takes on the full character of whichever the current season.  Vibrant, deep colours abound in Fall, lush greenery in Summer.  The scenic Musquodoboit River delineates the valley below, from the rocky elevations that the #backcountry wilderness trails are amongst.
     The hike starts immediately from the parking lot off of Highway 357.  Especially if you've just made a lengthy drive, you'll want to take some time to stretch and warm up and get yourself situated because there isn't much opportunity for a gradual easing into to this hike.   Immediate climbs through some rugged terrain get your heartrate peaking during this first 300m.  I don't mean that to discourage anyone, as this section is extremely enjoyable, scenic and not overly demanding if you are properly warmed up.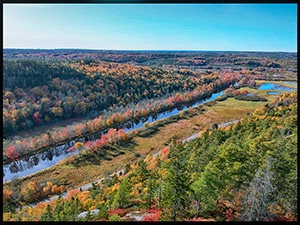 Once you reach the top of your climb, you'll come to a rocky plateau with a railing to safely enjoy the view.  The trail then heads into a more wooded area for 150m leading to another scenic lookoff point known as "Horne's Lookoff".
     For the next 700m you return to a more secluded, enveloping forest wilderness.  Extremely wild and untouched, this section is full of macro-level beauty all its own.  Most notably, you'll eventually cross a small footbridge and brook shortly before you come to a posted map and sign indicating a key intersection of trail.  From this point you will choose to turn downhill toward the rail trail or to continue on the 10km "North Granite Ridge" trail.  Fair warning, if you choose to continue on to North Granite Ridge, be sure that you are well prepared and sufficiently experienced to continue hiking in this remote area.
     Heading downhill toward the rail trail is another especially scenic array of moss-trimmed boulders and intertwining roots of a refreshingly healthy forest.  This 150m descent requires deliberate, careful stepping.  As you come out onto the rail trail, you'll see a map and sign indicating the toilet 600m beyond.   At this point, you'll head to the right on the rail trail to take you 1.2km back to the Gibraltar Rock parking lot.
     This trail is fairly popular, especially in the Fall.  To have the great views to yourself, it's preferable to plan your trip during days and times when there's less likely to be busy.
     Make sure to come prepared and don't take it lightly.  Sturdy hiking footwear is a must.  These remote wilderness areas are not forgiving to mistakes, so make sure you aren't taking any chances.  Plan to be back before sunset, and always tell someone your plans.  As with any wilderness hikes, make sure you're equipped with basic safety gear.
     These trails are pristine wilderness so lease help keep it that way.  Follow Leave No Trace principles and if you see any trash and can safely pack it out with you, please do so it doesn't beget more trash.
Backcountry Beauty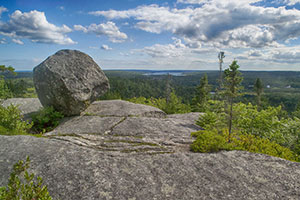 If you decide to tackle the backcountry looped trails like Admiral Lake loop, make sure you are in good condition for some strenuous hilly, hiking. The payoff is well worth the effort.  Some of the best vistas I've ever seen in Nova Scotia comes from the various look-offs which are well marked on the trail map.  The iconic "Skull Rock" lookoff is visible from the rail trail far below.  It's towering cliffs are a steady 400m uphill hike.  400m in the opposite direction is another spectacular lookoff known as "Rolling Stone" lookoff.   The Admiral lake loop continues for 5km of backcountry, rugged, consistently breathtaking look-offs, and scenery.
     The trails may be hiked year-round, but after a fresh snowfall, some of the backwoods trails would require snowshoes.  Cross-country skiing and biking are reserved for the main rail trail, as the backwoods would be very difficult due to the elevations and narrow trails.  All of the trails are very well maintained and marked every 20ft or so with yellow trail markers, and getting lost would be fairly difficult (but definitely possible).  There are also a few sheltered picnic areas and toilets at the main trailheads.
     The Musquodoboit River and various lakes are seen throughout the trail system, and at some look-offs, you can see as far as the coast.  Wildlife is plentiful along the backwoods trails and if you look around you can find tracks of all sorts.
Delightfully Challenging
     As I mentioned, the backcountry trails are not for the inexperienced and being properly prepared with plenty of water, snacks, and sturdy hiking footwear is a must.  There are many steep climbs and the rocky uneven terrain is the norm.  The longer trails will require a full day (or more) to accomplish.
     I always recommend the Musquodoboit Trailway wilderness hikes to any local hiking enthusiasts and I see it becoming more popular as people discover it.  I'm continually blown away by the unspoiled views, and really enjoy the challenging terrain.
     While reducing your pack weight and opting for ultralight gear is a must for these trails, bringing a lightweight tripod is worth it if you want to set up some amazing photos.  Trekking poles are great for reducing strain on the lengthy rail trail and providing balance for the wilderness trails.  Always carry basic survival gear, tell someone your plans, and leave no trace.
---
SHOP.HALIFAXTRAILS.CA: Books | Gear | Sale

This error message is only visible to WordPress admins
Error: No posts found.
Error: Hashtag limit of 30 unique hashtags per week has been reached.
---