---
  #Coastal  #Lookoff  #Hiking  #NatureReserve  #Bird-Watching
---
Difficulty: Moderate-Difficult (Terrain).
Setting: Protected Nature Reserve, Coastal Barrens. 
Facilities: None.
Signage: None.
---
One of the most scenic #coastal hikes in Halifax.

Sensitive, protected 

coastal habitat

 (tread lightly).

Up to an 8km round trip hike (3-4 hours).
---

Subscribe To My Channel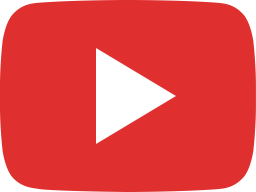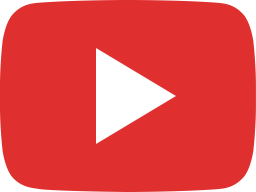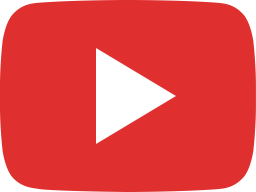 ---
Duncan's Cove
     370 hectare Duncan's Cove Nature Reserve is a coastal headland which extends to nearby Chebucto Head.  Parking and access are poor and unmarked due to lack of investment by the province to accommodate the many visitors.  Respect the local residents by not clogging the road with parked cars and avoid illegally trespassing onto private land (see official boundaries).
Coastal Beauty
     Duncan's Cove is one of HRM's top #coastal hikes, if not the best.  The astonishingly beautiful coastal barrens give way to rugged granite cliffs, pounded by the vast Atlantic Ocean surf.  The waves can be large and raucous or calm and peaceful on any given day. 
     When gazing toward the ocean, you're likely to see sun-bathing seals, coastal birds, and even distant whales on occasion.  The area is also busy with boats and shipping traffic.
     Late in summer is an ideal time to do this hike, as it is warmer and drier compared to the rest of the year. The cool ocean breeze can make temperatures significantly lower than the mainland. In spring and summer, it takes on lots of colour as the green grass, flowers and blueberry bushes stretch as far as the eye can see.
     This large area of protected land and vast ocean view will have you struck by the scale of your surroundings any time of year. It 's difficult to get lost due to the barren nature of the land and the easily identifiable footpaths. Due to the sensitive nature of the environment, you should stick to the main paths and avoid getting onto some of the smaller off-shoot paths.  Since this area is a nature reserve, please abide by the rules by not disturbing the area in any way.
Hiking
     Use extreme caution near the coastline and the later end of the trail where there are some dangerous drop-offs and tricky footing.  The trail is rugged and can be muddy in spots so wear proper footwear.  I highly recommend hiking gaiters for this terrain to keep mud, dirt, sticks, stones, and bugs off your shins and out of your boots.
     Due to unpredictable weather and trail conditions, you should always take the time to be properly prepared with the right gear when doing any coastal hikes.  Rapid changes in temperature, wind, sudden fog banks and unexpected precipitation are the norm along the Atlantic seashore.
     In addition to the amazing natural landscape, there are two old crumbling WW2 era lookout stations along the way, and 2 lighthouses visible during the hike.  The micro and macro scenery are diverse and ever-changing.  From the smallest flower to the all-encompassing coastal landscape.
     Total hiking time is about 3 hours or 8km (to the end and back) along the linear, coastline trail.  I recommend giving yourself 4 hours to do this trip properly because you are sure to make plenty of stops.
-View my Duncan's Cove interactive 360° photo tour.
    -Shop my personally currated local books and field guides .
-Shop exclusive Duncan's Cove photo prints & accessories.
---
Duncan's Cove Habitat:
Arctic Blueberry | Harbour Seal | Coastal Headland | …more
---
---
Similar Hikes:
 #Coastal  #Lookoff  #Hiking  #NatureReserve  #Bird-Watching
---
C $22.31
in stock
7 new from C $15.81
7 used from C $32.49
as of July 1, 2019 3:43 pm
Amazon.ca
---
My Free Guides Are A Labour Of Love.  Help Me Spread It:
Supporters:
(#1) Top Supporter: Steve Morley.
(#2) Top Supporter: Oliver Doepner.
(#2) Top Supporter: Pat Sims-Eastwood.
---