Duncan's Cove Videos:

Subscribe On YouTube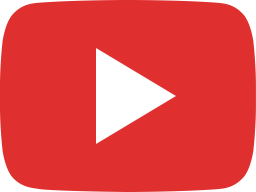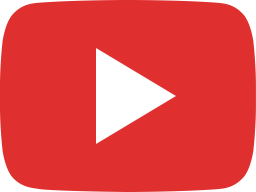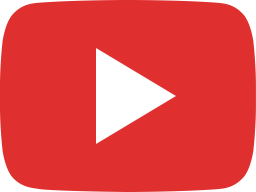 Duncan's Cove Nature Reserve
     Duncan's Cove Nature Reserve encompasses 370 hectares of coastal headland, extending to nearby Chebucto Head.  Parking and access are poor and unmarked due to lack of investment by the province to accommodate the many visitors.  Respect local residents by not clogging the road and avoid illegally trespassing onto private land (see official boundaries).  Though it has exploded in popularity in recent years, Duncan's Cove is first and foremost a nature reserve, not intended for large crowds.
Nova Scotia Coastal Beauty
     Duncan's Cove is one of Halifax's top #coastal hikes, if not the best.  The astonishingly beautiful coastal barrens give way to rugged granite cliffs and crevices pounded by the vast Atlantic Ocean surf.  Waves can be large and raucous or calm and peaceful on any given day.  The coastline has wide-angle views of busy shipping lanes, with cruise ships, container ships, and other ocean-going vessels regularly coming and going.
     A #moderate-to-#difficult hike depending on how far you want to venture, the farthest end has steep drops requiring an abundance of caution.
Seaside Wilderness
    When gazing toward the ocean, you're likely to see sun-bathing seals, coastal birds, and even distant whales on occasion (a great place for binoculars and a zoom lens).  The nature reserve is a coastal habitat rich in biodiversity.  Deer have a literal field day snacking on the local greenery, flush with Arctic Blueberry in the summer months.  Rare meat-eating pitcher plants thrive in the wet, boggy areas, as do an array of colourful wildflowers.
     Late summer is an ideal time to do this hike, as it is warmer and drier compared to the rest of the year.  In spring and summer, it takes on more colour as the grass, shrubs, flowers, and bushes lay a blanket of greenery over the rocky terrain.  The cool ocean breeze can make temperatures significantly lower than the mainland so always bring an extra layer no matter what the season.
A Sensitive Nature Reserve
     This large area of protected land and vast ocean view will have you struck by the scale of your surroundings. The openness of the barren terrain allows for sweeping views as well as easy navigating.  Despite its open terrain, you should always stick to the main, well-established paths for your own sake and for the nature this area is meant to protect.  Since this is a nature reserve, not a park, it's extremely important to follow "Leave No Trace" principles.  Campfires are a huge no-no here or in any Nova Scotia #nature-reserves.  The ultimate insult is piles of dog poop bags.  Since this is not a park, there are no services like garbage cleanup & disposal.  Bring a simple waste bag holder, & sealed container in your car for later disposal (peanut butter jar, etc.)
Shop.HalifaxTrails.ca:  Gear | Guides | On Sale
Wilderness Hiking Trail
     Use extreme caution near the coastline and the later end of the trail where there are some dangerous drop-offs and tricky footing.  Wet rocks combined with coastal surf can make for a dangerous situation if you're careless.  The trail isn't a well-groomed leisurely stroll.  It can also require varying degrees of rock scampering depending on your route.  The trail is narrow, rugged, and extremely muddy in spots so wear proper footwear.  I highly recommend hiking gaiters for this terrain to keep mud, sticks, stones, and bugs off your shins and out of your boots.
     Due to unpredictable weather and trail conditions, you should always take the time to be properly prepared with basic gear essentials when doing any coastal hikes in Nova Scotia.  Rapid changes in temperature, wind, sudden fog banks, and unexpected precipitation are the norm along the Atlantic seashore.  Come prepared for changing conditions, layers are your friend.
Strategic Views
     In addition to the amazing natural landscape, there are two crumbling ruins of WW2 era  lookout bunkers along the way, and 2 lighthouses visible.  In both cases one near the start and one at the end of the trail.
     The first bunker is a camera-friendly graffiti canvas with a wide view of the coast.  Roughly 1km from the main road, it's the most visited part of the trail.  The nearby Chebucto Head lighthouse is also visible during this first section of the trail.
     The second bunker is in worse shape, bordering on unsafe, but has equally expansive views.  The Sambro Lighthouse can be seen in the distance, in the opposite direction of the Chebucto Head lighthouse.  At this point, you've reached the end of the trail and must turn back the same way you came.  Thankfully, it's a Great spot to take a breather.
Preparation Tips
     Total hiking time is about 3 hours or 8km (to the end and back) along the linear, coastline trail.  I recommend giving yourself 4 hours to do this trip properly because you are sure to make plenty of stops.  With a perfect photo presenting itself every few feet, there's always something to frame, so be prepared to take a lot of photos.  The trail gets more challenging the further you go, so make sure you're up for it before deciding to tackle the entire length on your first visit.
#DuncansCove   
Loading...