---
Purcell's Cove Backlands 360°
#Backcountry  #Bird-Watching  #Bus-Access  #Dog-Friendly  #Hiking  #Lake  #Mountain-Biking
---
Difficulty: Moderate-Difficult (Navigation/Terrain/Hills/Distance).
Setting: Granite barrens, watersheds, urban wilderness.
Facilities: None.
Signage: Only via Alabaster Way entrance (McIntosh Run Trails).
---
Ecologically important home to many species.

1350 hectares of highly unique landscape, ideal for #mountain biking & #hiking.

Largely unmarked.
---

Subscribe To My Channel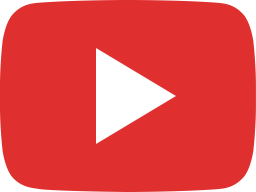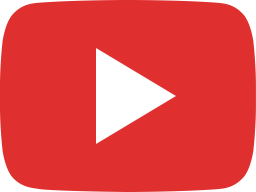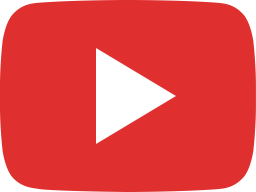 ---
Purcell's Cove Backlands
     The Backlands encompass 1350 hectares between Williams Lake, Colpitt Lake, McIntosh Run, Powers Pond, Herring Cove, and Purcell's Cove roads.  Most entrances other than via Alabaster Way, have little-to-no signage or trail markings.
     Exploring here requires navigation, ecological and land ownership considerations.  The Colpitt Lake/Williams Lake area of the Backlands is hopefully soon to be part of an urban Wilderness Park thanks to help from the Nature Conservancy of Canada.
McIntosh Run Trails – Mountain Biking Heaven
     The unique landscape of the Backlands makes it extremely popular with mountain bikers (video) and hikers alike.  Proper trail etiquette should be observed.  Be on the lookout for others and move to the side of the trail to allow bikers to pass.  Navigating the area can be confusing.  Interconnecting paths, trails, and rock formations can lead you in many different directions.  Careful attention, proper planning and preparation are required to ensure you don't venture beyond your means in this large wilderness area.
Shop.Halifaxtrails.ca: Curated Biking Gear.
     Volunteers with the McIntosh Run Watershed Association are helping to make the trails off of Alabaster way (Video) aka the McIntosh Run Trails more navigable with signage and proper trail construction.  They have also built great singletrack trails off of Norawarren Drive that will eventually connect up to the backlands trails.  With all the amazing work they have to done to make this a world-class mountain biking destination by forming a community of like-minded volunteers, they are deserving of your support.
A History Marked In Stone
     This ecologically unique landscape is composed of granite and bluestone glacially sculpted rock which was quarried from the mid-late 1700s through to the 20th century.  The stone was used to construct the early fortresses of Point Pleasant Park, York Redoubt, and the Halifax Citadel as well as the Town Clock and Grand Parade.
     The quarry is still visible today via a very scenic hike from Purcell's Cove Road.  "King's Quarry" is a visually stunning landscape in itself.  Huge piles of granite slabs, deep crevices and rusting hints of its past make it visually stunning.  My favourite aspect is a natural stone "stage" complete with amphitheater acoustics.  Beware that the quarry is full of dangerous footing and is best enjoyed from a distance. (Video).
     The remains of a WW2 anti-aircraft battery also adds to the historical narrative, tieing it into other cultural and militarily significant #historic sites in the city.
Views Aplenty
     The open granite barren landscape makes for great visibility and open, sweeping vistas.  There are many high points like "Piggy's Mountain" with views stretching many kilometres in all directions.  From some points, you'll be able to see downtown Halifax, the harbour, open ocean, and encroaching housing developments from angles most Haligonians have never seen.
     Vegetation is slowly filling in these open spaces, created after a devastating fire swept the area in 2009.  Fortunately, the Jack Pine and Broom Crowberry barrens are uniquely adapted to recurrent fires.  Another fascinating aspect among many, in the only landscape of its kind in Canada.
A Migratory Destination
     The area is a Mecca for migratory birds  with more than 40 species confirmed breeding here (Check out these great local field guides and other local #bird-watching locations).  Some birds in the backlands aren't seen anywhere else in Eastern Canada.  This important breeding area emphasizes the need to protect the ecosystem and treat it with respect.  Staying on well-used trails and not disturbing any vegetation are rules of thumb.  Aside from the array of birds, you may be lucky to see mammals unusual to urban areas.  The increasingly rare and threatened Mainland Moose have even been spotted in this natural oasis.  A preferred destination for naturalists, the Backlands are full of unique flora and fauna (video).
Watersheds
     The McIntosh Run and Williams Lake watersheds are the backbone of the backlands.  Williams Lake is a cornerstone of the area and has long been a popular swimming spot.  It can also be explored via canoe/kayak (video).  A paddling loop at the opposite end of the backlands known as the Pine Island Ponds loop is a great trip for experienced adventurers.
     There are many small lakes, ponds, and streams throughout the backlands.  Off of Purcells Cove Road is the unsuspectingly deep Purcell's Pond, a great stopping point on the way to King's Quarry.  Another favourite stopping point of mine is the aptly named Flat Lake.  Often smooth as glass, disturbed only by ducks, it's a calm place to watch Osprey on the hunt. (Check out my Flat Lake & backlands photo prints).
Community Support
     The lands (Unceded by the Mi'kmaq) are under threat of development and surrounded by private land.  As such, it isn't easy to identify access points that aren't on private land.  The majority of the backlands are unprotected.  The exception is land donated by the Napier and Arnell families facilitated by the Nova Scotia Nature Trust.
     Many groups interested in preservation came together to be known as the Backlands Coalition.   Our HRM Alliance, identified the backlands as an important part of the proposed H.R.M. Greenbelt.  Show some love for the Backlands by helping the Nature Conservancy of Canada to create an urban wilderness park in this land by contributing to its protection!  (video)
---
Purcell's Cove Backlands Habitat:
Local Geology | Broom Crowberry | Nature Inventory | …more
---
---
Similar To The Purcell's Cove Backlands:
#Backcountry  #Bird-Watching  #Bus-Access  #Dog-Friendly  #Hiking  #Lake  #Mountain-Biking
---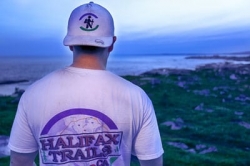 I created HalifaxTrails.ca on a shoestring budget with many hours in the woods & behind a desk.A labour of love, to showcase what makes Nova Scotia the most beautiful place on earth. 💚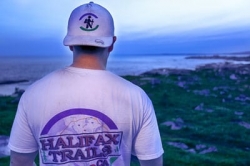 Latest posts by Greg Taylor (see all)