---
Salt Marsh Trail 360°
---
#Rails-To-Trails  #Biking  #Bird-Watching  #Coastal  #Picnic  #Bridge  #Wetlands
---
Difficulty: Easy – Moderate (distance).
Setting: Saltmarsh, harbour, former railway trail.
Facilities: Parking, Toilets, Benches, Dog Bags, Garbage Cans.
Signage: Information kiosks at trailheads, interpretive panels, and other signage.
---
Well Marked, Maintained & Patrolled.

Unique habitat is one of the best #bird watching destinations in Halifax.

9km section of the province's extensive #rails-to-trails system.
---
The Salt Marsh Trail
     Cole Harbour's  Salt Marsh Trail is perhaps the most popular trail in the region.  It is a very well maintained multi-use, former railway that has been transformed into a recreational asset.  The province is lined with similarly converted #rails-to-trails systems.  The trail system is a 9km section of the nationwide "Great Trail", which continues onto the Atlantic View Trail in one direction, and Shearwater (named "The Shearwater Flyer") in the other direction.
Multi-Use Recreation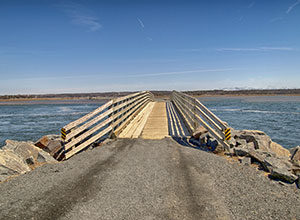 The trail is linear (not a loop) and is well used by walkers, cyclists, snowshoers, and bird watchers alike.  If walking the trail, the best route is to go across the water and turn back (4km each way) which takes approximately 2.5 hours.  If biking the trail, you may choose to make it part of a longer route via the Shearwater Flyer and Atlantic View Trails which connect directly to each end of the trail.
     The trail is part of a Provincial Park (The Cole Harbour– Lawrencetown Coastal Heritage Park system) and is extremely well marked and maintained.  It is also monitored and secured by a very friendly and helpful volunteer trail patrol courtesy of the Cole Harbour Parks and Trails Association (Donate!).   Note that pets must be on a leash, walkers should make room, and cyclists should use a bicycle bell (good advice for all of the rails-to-trails).  The trail can be busy during peak times so proper trail etiquette applies.
Spectacular Wetlands
     This geographically rare salt marsh habitat is a great place to view a diverse array of waterfowl, plants and mammals.  90 bird, 12 mammal, and 6 reptile species have been recorded here.  The Salt Marsh Trail is a very popular #bird-watching destination and photographers have a literal field day thanks to its biodiverse #wetlands habitat.
•Bird Guides  •Biking Gear  •Hiking Gear  •Books  •On Sale

     With all of the intriguing wildlife, some of your time is best spent sitting on one of the numerous benches to enjoy the view.  Other assets include a covered picnic table, trail distance markers, signs regarding the nature and history of the area, well-constructed bridges and a basic bathroom facility.
   The exceptional safety, maintenance and popularity of this trail make it a great destination for anyone looking for a scenic walk, jog, bike ride, or just a peaceful getaway.
---
Salt Marsh Trail Habitat:
Great Blue Heron | Wild Rose | Salt Marsh | More…
---
[jr_instagram id="19″]
---
Similar To The Salt Marsh Trail:
#Rails-To-Trails  #Biking  #Bird-Watching  #Coastal  #Picnic  #Bridge  #Wetlands
---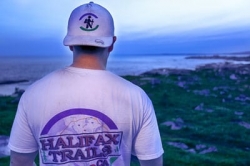 Latest posts by Greg Taylor
(see all)