---
Mcintosh Run Singletrack Trails 360°
---
Tags:  #Bus-Access  #Dog-Friendly  #Hiking  #Lake  #Mountain-Biking  #Wetlands
---
Difficulty: Easy-Difficult (Terrain, Distance).
Setting: Wooded (Norawarren Dr.), granite barrens (Backlands) & wetlands (McIntosh Run Watershed).
Facilities: None.
Signage: Marked with signposts throughout and maps at trailheads.
---
Different stacked loop trails to choose from.
Designed by, and for mountain bikers (hikers equally welcome) with banked turns & built-up features.

Extends into the wilderness of the

Purcell's Cove Backlands

.
---

Subscribe To My Channel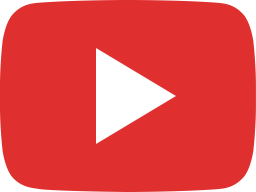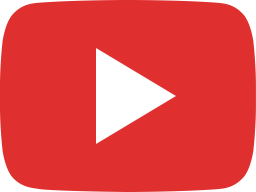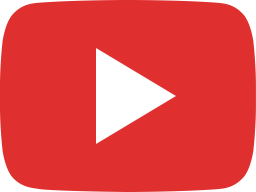 ---
McIntosh Run Singletrack Trails
     The new Norawarren Singletrack trail system was created thanks to the McIntosh Run Watershed Association and their group of hard-working volunteers (donate!).  The trails consist of 2 stacked 1/2km loops and a linear backcountry trail which will eventually meet up to the extensive trails in the Purcell's Cove Backlands.  The two recently completed loops were designed with the beginner level mountain biker in mind.  Banked turns, boardwalks, and bridges help tame the rugged trail without detracting from the natural feel.
Family-Friendly Hiking (Norawarren Trails)
     The trails off of Norawarren Drive are well marked, mapped & maintained.  This recently designed and constructed trail system is intended to be beginner-friendly for hikers & bikers alike.  They even have activities for families to keep small children engaged.  Stationed along the trails are 14 different "hike & seek" art panel locations where children can follow the posted activity prompts at each station.  You're encouraged to share your "hike & seek" photos with the McIntosh Run Trails Association by emailing them.
My McIntosh Run Singletrack Trails Photo Gallery
Treasured Wetlands
     The McIntosh Run Watershed is full of #wetlands that are great for #birdwatching.  The area has recently been designated one of Nova Scotia's "Treasured Wetlands" by Ducks Unlimited.  This designation acknowledges the area's important role in providing a biodiverse habitat for birds, plants, and animals alike.  A marker has been erected at West Pine Island Pond (see map) to commemorate this designation, where users are encouraged to post photos on Instagram using #treasuredwetlandsns.
For Mountain Bikers, By Mountain Bikers
     Entering at the trailhead on Norawarren Drive you'll start along a 1/2km "In-N-Out" trail, which leads an intersection of the looped trails and the backcountry trail. The looped trails are stacked, meaning you can choose to do the 600m "Nora" loop by itself or continue on the additional 500m "Warren" loop.  Both loops are rugged but well constructed narrow single tracks which wind through the dense forest with occasional granite outcrops scattered throughout.
     The 2km "West Pine" backcountry trail is more rugged and is currently under construction.  With that in mind, caution should be used as the trail is harder to follow and doesn't have the signage the completed looped trails currently have.  The "West Pine" trail leads to West Pine Island Pond and will eventually connect up to trails in the Backlands.  The various ponds (I would call them lakes) also make up a canoe loop (see map).
     The trail system is ideal for a quick walk or a place to practice your mountain biking skills.   Eventually, it will become a gateway to the backlands where you can challenge yourself with more demanding hikes and rides.  Be sure to have a bike bell, keep your head up when walking and be kind by moving aside when you see bikers nearby.
•Bird Guides. •Biking Gear  •On Sale

C $34.64
C $37.13
in stock
23 new from C $21.32
11 used from C $21.32
as of March 15, 2020 4:59 pm
Amazon.ca
Free shipping
---
McIntosh Run Habitat:
Acadian Forest | Osprey | White Pine | More…
---
Share Your Trail Adventures: #McIntoshRun
Loading...
---
Similar To McIntosh Run Trails:
#Bus-Access  #Dog-Friendly  #Hiking  #Lake  #Mountain-Biking  #Wetlands
---