McIntosh Run Singletrack Trails Info:
Facilities: None.
Signage: Marked with signposts throughout with maps at trailheads and on select signposts.
Features: 15km of trails, stretching from Spryfield to Herring Cove.  Designed by, and for mountain bikers, with hikers equally welcome.  Built-up berms, ladder bridges, jumps & drops.  Extends into the rugged, other-worldly wilderness of Halifax's Purcell's Cove Backlands.
Habitat:

Broom Crowberry

| 

Osprey

 | Jack Pine | More…
Tags: #Bus-Access, #Dog-Friendly, #Hiking, #Lake, #Mountain-Biking, #Snowshoeing, #Wetlands.
---


SUBSCRIBE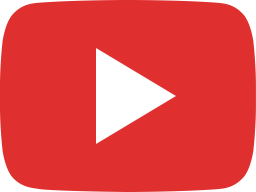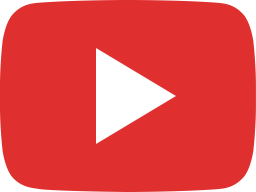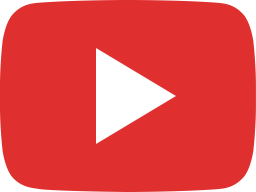 ---
McIntosh Run Singletrack Trails
    While great for both hiking and biking, the McIntosh Run Singletrack trail system is designed for and by mountain bikers.  A lot of work has been put into creating these trails with the support of various community groups led by the McIntosh Run Watershed Association.  Beyond trails, this group has built an inclusive community that embodies everything that is good about outdoor recreation.  They are still building, expanding and improving on what is already the best mountain biking trail system in the city, encouraged by well-earned public support.  As they stand now (November 2020), there are over 10 interconnecting trails with more trails planned.  The trails are rated according to difficulty, with designations viewable on many signposts.
Easy Mountain Biking Trails
     So far, the easy trails are located at opposite ends of the system.  At the trail system's North end is the newly constructed "Clark Kent" near Williams Lake Road.  The trail has a few entry points.  The trailhead starts from aptly named Lois Lane at Hartlen Park.   This small neighbourhood park has limited parking.  The ends of Drysdale Road and Theakston Avenue also offer direct trail access. Parking is very limited at the ends of these streets as well.  No matter where you access any of these trails, be mindful of the residential neighbourhood.  Keep noise levels to a minimum, don't block driveways, obey no-parking signs, and try not to clog the streets by parking on the same side of the road as other vehicles.
     Clark Kent is a linear trail, just under 1km in length with very few twists and turns, making it the perfect trail to get your feet wet (more than a metaphor during wet conditions). The North end of Clark Kent follows along a scenic brook on its way toward the Drysdale Road access point.  Also from the Drysdale Road access point, is a wilderness trail leading to Colpitt Lake, part of the Shaw Wilderness Park, and the Purcell's Cove Backlands hiking trails (viewable by enabling additional layers in the map).
     At the South end of Clark Kent is an cut-through trail with intermediate features known as "Milk & Cookies". A signpost where Clark Kent and Milk & Cookies end indicates where the trail continues on as "Divide"; an intermediate level trail continuing South.
     The South end of the system begins with "In-N-Out", "Nora" and "Warren" from the trailhead off of Norawarren Drive.  In-N-Out is a 500m trail with berms and a boardwalk.  Turning right from In-N-Out will take you toward 2 stacked loops; "Nora" and Warren".  Nora is 600m in length with banked turns as well as banked boardwalks.  Warren is an additional 300m loop with similar features.

Intermediate Mountain Biking Trails
     The majority of trails in the McIntosh Run trail system are intermediate-level trails with plenty of ups, downs, twists, and turns along the amazing granite barren landscape at the heart of the Purcells Cove Backlands. The core of the trail system is best accessed via the end of the cul-de-sac on Mica Crescent, or via the easement further down the road.  Be mindful of the fact that you're in a residential neighborhood and avoid loitering and excessive noise when coming and going.  Avoid clogging the street by parking to the same side as others.
     With over 5km of interconnected loops encompassing the most rugged and other-worldly beautiful terrain the Backlands have to offer, there's enough to warrant many repeat visits.  This unique terrain is exactly why this area is loved by so many mountain bikers as it lends itself perfectly to some thrilling rides.  Like rippling ocean swells, you can ride the granite waves like dryland, 2-wheeled surfing.  The MRWA has built up many different boardwalks, ladder bridges, and other technical features to bridge gaps between the naturally flowing terrain.
     The terrain naturally lends itself to many different lines, so it does require paying attention to your navigation as there are many wrong turns to take.  The McIntosh Run Watershed Association has done a great job placing many signposts at key junctions. If you've traveled a long distance without encountering one, it's a good clue that you're off track.  They have also posted signs to alert you when you are heading away from system trails, or toward private property.
     Two access trails known as "I/O" and "Spar" connect directly into the Intermediate trails as they intersect with the 3 km loop known as "The Attic".  At the far end of The Attic is a 1km loop known as "Lou's Basement".   Beyond these loops is scenic Flat Lake, and the 1.7km "Flat Lake Trail" which extends deep into the Backlands wilderness.  The Flat Lake Trail transitions into the recently completed "Duck & Run", a 2.5km section of remote wilderness encompassing wetlands and granite barrens.  The completion of Duck & Run adds the final connection between the Norawarren Drive trailhead and the rest of the trail system.
     "West Pine" is a 2km, intermediate trail accessed via Norawarren Drive.  To get onto West Pine, take a left off of "In-N-Out" instead of a right which takes you to the two stacked beginner level loops, "Nora" and "Warren".  West Pine features a Black Diamond expert feature known as "The Notch", a steep cut-through shortcut with an option to take a much easier long way around.  The trail then comes to scenic West Pine Island Pond just under 1km from the Norawarren Drive trailhead.  Continuing along West Pine brings boardwalks, bridges & scenic wetlands.
Family-Friendly Hiking
     The Norawarren Drive access point caters to #family-friendly hiking as well as mountain bikers.   Stationed along the trails are 14 different "hike & seek" art panel locations where children can follow the posted activity prompts at each station.  You're encouraged to share your "hike & seek" photos with the McIntosh Run Trails Association by emailing them.  A signpost on the shore of West Pine Island Pond designates the area one of Nova Scotia's "Treasured Wetlands" by Ducks Unlimited Canada.  This designation acknowledges the area's important role in providing a biodiverse habitat for birds, plants, and animals alike.  You're encouraged to take a photo at this location and share it on Instagram with #TreasuredWetlandsNS.
     The rest of the trails are all perfectly hikeable as well.  The mountain biking features make for a fun hiking experience as well, as you stroll along banked turns, narrow ladder bridges & other features to make you feel like you're playing out a slow-motion "Sonic The Hedgehog".  As these trails are most used by mountain bikers, you have to keep your head up and ears tuned, ready to step aside, and let bikers pass.  Etiquette dictates that bikers yield to hikers, but it functions best when everyone stays aware to let others pass.  Pets and children should be kept close at hand to avoid any potential accidents.
McIntosh Run Singletrack Trails Tips
     Whether you're biking or hiking, always bring a basic first-aid kit in your pack and a more substantial one in your car.  Keep in mind that you can venture deep into the remote wilderness, so carry basic survival gear including an emergency blanket, a compass, printed map & a battery backup for your phone.  Make sure someone is aware of your planned route, and leave plenty of time to get out before dark (I always pack a fully charged headlamp just in case).  I recommend packing an extra, windproof insulating layer during almost every season as cold winds can whip up along various parts of the exposed landscape.  Keep in mind that cellular data service can be spotty and that you can download my digital map for use in mobile apps and GPS devices here.
    Ticks are prevalent in certain areas of the Backlands, especially around Colpitt Lake (from my experience).  Always assume ticks are around on any of your hikes in Nova Scotia and take basic precautions to avoid them.
     If you're biking the trails, it's wise to have a bike bell to warn hikers and other cyclists of your presence, allowing you a free run with minimal stops.  A bell is also a must-have for all of our local #Rails-To-Trails routes.  Pack a basic bicycle multi-tool for mid-trail fix-ups and remember that helmets are the law in Halifax.
     If you're on foot, make sure you wear proper sturdy, waterproof hiking footwear, and consider hiking gaiters as the low-lying brush and periodic mud puddles can fill your boots with twigs, pebbles, and insects.  An ultralight, insulating sitting pad is an added luxury that's worth packing, as some of the best views involve sitting on cold (or hot) hard granite.
     Do not start any open fires as this area is highly vulnerable, and fires have threatened lives here in the recent past.  Opt to use a stove instead, and always follow Leave No Trace Principals.  Do the trails and their stewards a favour by cautiously bringing out any litter you come across.  You can help even more by donating to the MRWA to thank them for their hard work.
---
SHOP.HALIFAXTRAILS.CA: Gear | Books | Sale

This error message is only visible to WordPress admins
Error: No posts found.
Error: Hashtag limit of 30 unique hashtags per week has been reached.
---
More Like McIntosh Run Singletrack Trails:
#Bus-Access, #Dog-Friendly, #Difficult, #Easy, #Hiking, #Lake, #Long, #Mountain-Biking, #Snowshoeing, #Wetlands