---
Difficulty: Moderate (terrain).
Facilities: 

None.

Signage: None.
Features: 3.5km (1hr) return trip to Jack Lake.  Easy to navigate along an old logging road. Rugged, wet, muddy terrain dotted with rocky features & old-growth trees.
Biodiversity: Barred Owl | Pitcher Plant | Broom Crowberry | More…
---

SUBSCRIBE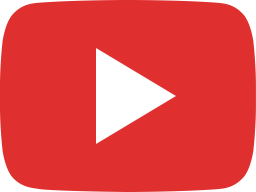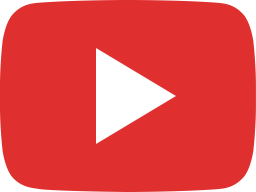 ---
Trail Access
     Jack Lake Trail exists amongst an undeveloped patch of land, bounded by Highway 102, Hammonds Plains Road, Highway 101 & Lucasville Road.  Privately owned by Annapolis Group, there are currently no restrictions on hiking.  A gravel parking lot used to be the best way to access this trail, but a locked gate now closes it off.  Further up the road you'll reach the gate to Sandy Lake Park and a small parking area used for off-season access to Sandy Lake, as well as access to the Jack Lake Trail.  The limited parking gets even more crowded in winter, when the gate to Sandy Lake Park is closed, leaving this the only parking area.  Be respectful of local residents along this quiet residential road by driving slowly and not clogging the road.
Trail Conditions
     Beginning down a narrow wooded path for a distance of about 100m, you'll then connect onto the old logging road that makes up the majority of this trail.  Not much of a road anymore, its more of a wide doubletrack clearing filled with rocks, mud puddles and occasional downed trees and branches.  Passable by mountain bike or on foot, you should expect lots of mud, rocks and a continual, slight, uphill climb until you near the lake.
Navigation & Routes
     Free of twists and turns, with little diversion from a straight line, the road is easy to follow.  When it nears the lake it begins to veer left and onto a more narrow singletrack wilderness trail that eventually connects up to other trails and the power lines.  These other trails are not marked on my map yet as I want to record them myself before adding them to the map.
     Bounded on the east by an industrialized clearing, popular with off-roaders, a Nova Scotia Power substation to the north and powerlines to the west, there are plenty of other options to explore this area further.  Continuing on from the lake, heading northwest, you'll eventually reach powerlines and trails that lead to Sandy Lake Park.  I wouldn't recommend these additional trails for your first visit.  With many offshoot trails and cross-crossing powerlines, it is easier to get turned around than it looks on the map.
Jack Lake
As the road nears the lake, you'll have a few decisions to make.  You can continue straight toward the lake, with a little bit of bushwhacking until you reach an open marshy area that looks onto the lake.  You'll need to be wearing some waterproof boots to stand on this soft, marshy terrain.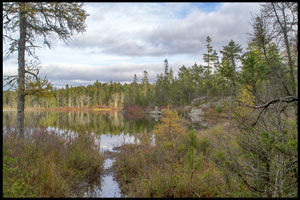 To your right, you'll notice some old birdhouses amongst the shrubbery, no doubt a good lake for #bird-watching.  When I arrived on a chilly late Fall day, the lake was very quiet.  This was the main destination on my visit, and it was a good place to get an overall view of the lake.
Shop.HalifaxTrails.ca:  Bird Guides | Hiking Gear | Local Books.
     I'm sure there are other routes to explore other areas of the lake, but that's where you'll have to do your own exploring beyond what is marked on my map.  There is an elevated rocky outcrop on the right-hand side of the lake, with an old dam and an outflow stream.  On my radar for my next visit, this area looks like an interesting place to explore if it is passable.
Natural Scenery
     Jack Lake is a very scenic trail, especially by old logging road standards.  Its sporadic large, old-growth trees are a rare treat in Nova Scotia, let alone within Halifax city limits.  The area has obviously been spared the province's years of indiscriminate clearcutting and the biodiversity of the area has been able to thrive.  Especially for an urban area, it's noticeably healthier looking than the majority of the province's wilderness despite the road cut through it.  As a local environmental coalition has recently pointed out, this area is a uniquely important place to protect.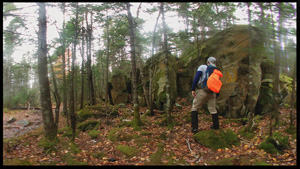 My visit to this trail was in late Autumn, an especially scenic time of year.  The diverse array of hardwood and softwood made for eye-catching contrasts of colour.  Bright green moss atop large rocky outcrops, majestic old-growth pines and the glowing yellow leaves of hardwoods often felt like walking through a painting.  I spent plenty of time taking photos and videos as every few minutes I found a scene deserving of a frame.
     There is an aura of calm and stillness throughout, reaching a crescendo of placid serenity along the shore of Jack Lake.  Despite highway 102 never being more than a few hundred meters away, you'd never know it.  You'll be encompassed by wilderness immediately and consistently.  The noise of the city quickly disappears when you enter this oasis.
A Quick Suburban  Halifax Getaway
     A quick, easy escape from urban life, Jack Lake is a great place to visit any time of year.  During wet conditions, especially during the spring thaw, you should expect significant amounts of mud, and patches of flooding.  With enough snowfall in winter, the trail would be a great place for snowshoeing, albeit a little bit rough in spots due to the rocky terrain.  Warmer months are no doubt filled with blackflies, mosquitos and other insects due to the amounts of stagnant mud puddles, so come prepared.  As is the case with all wilderness in Nova Scotia when temperatures are consistently above zero, you'll also want to be conscious of ticks, though you're only likely to encounter them off-trail.
---