---
Polly's Cove 360°
---
 #Coastal  #Bird-Watching  #Hiking  #Lookoff
---
Difficulty: Moderate-Difficult (Terrain/Distance).
Setting: Coastal barrens.
Facilities: Minimal parking.
Signage: None.
---
A unique perspective of Peggy's Cove.

Large granite coastal barren landscape with plenty to explore.
---

Subscribe To My Channel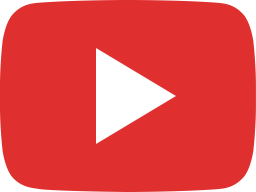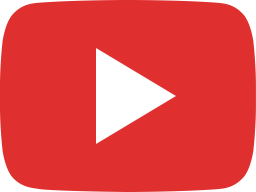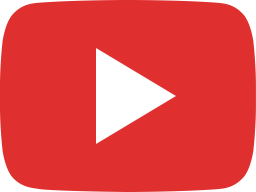 ---
Polly's Cove
     Polly's Cove is the kind of place where you fill your lungs with a deeply relaxing breath and wish you could bottle more to take home.  Immensely calming when its shoreline is booming with surf, softly tranquil or veiled in fog alike.  As with any #coastal hiking trail, the scenery and atmosphere can change drastically with the weather.  Awe-inspiring year-round, there's always a new perspective on every visit.  During the warm months of June-October the landscape is considerably more colourful and green but also has uniquely stark beauty in colder months.  A great place for coastal #bird-watching, its small islands are home to many.
     The trailhead is situated 2km away from the entrance to world-famous Peggy's Cove, just after West Dover on the left side of the road if coming via Prospect Road.  It is easy to miss since there are no signs, and the gravel parking areas are only big enough for a few cars (the province's budget for these eco-tourism gems is inadequate and highly undervalued thus far).  The only indication of the trailhead may be the other cars already parked there.  If the main parking area is full, there is another one a little further down on the opposite side of the road (see the trail map).
Peggy's Cove's Lesser-Known Neighbour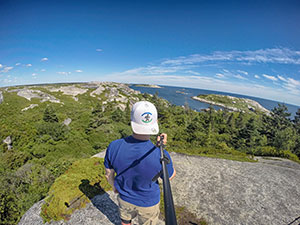 Most people head out to this way only visit Peggy's Cove, but I also recommend visiting the solemnly beautiful Swissair disaster memorial, as well as the Polly's Cove area for an all-encompassing experience.  From Polly's Cove, you have plenty of room to explore the expansive coastal views.  Throughout, you'll have a unique perspective on the famous lighthouse and village of Peggy's Cove.
     Polly's Cove is much less well known than Peggy's Cove, so it's not as crowded with tourists.   Its "hidden gem" designation has been let out of the bag in recent years, so the parking areas can be full during peak times.   Its coastal barrens landscape, full of monolithic granite makes it a great area climb and rock scampering your way around.  There are plenty of great spots to visit without departing from well-established trails, so take care not to venture off-trail and disrupt the unique, fragile eco-system.  Portions of the trails can be very soggy, narrow and lined with prickly brush, so waterproof hiking boots, gaiters and/pants or high socks are highly recommended.
Rugged Hiking Trails
     While the trails are not overly difficult, they are not ideal for the inexperienced hiker.  All trails are completely unmarked, narrow and naturally rugged.  You will often find yourself jumping over mud, wading through the brush, or losing traction on the rocky terrain.  There are many trails that form a bit of a maze, with the main trails being highly trafficked and easily distinguishable from deer paths and other off-trail no-go zones.  It's a good idea to periodically stop to plan your route to avoid venturing off the main trails and into bad spots, for your own sake and that of the delicate ecosystem.
     The main trail leading from the main parking lot will eventually branch off.  The right side will take you towards Peggy's Cove on a much less-trafficked loop around a small pond and boggy area (Yellow on the trail map).  Heading left off of the main trail (Blue on the trail map) will take you towards Polly's Cove proper, by the foundation of a former radar station and onto the amazing views at "Barbara Basin" and Burns Cove.
•Local Books •Hiking Gear •On Sale

     Some routes can involve climbing, uneven terrain, dangerously slippery rocks and boggy areas.  Conditions can often be foggy and windy even compared to places nearby.  The temperature and weather conditions can change rapidly, so packing an extra layer is always wise.  Be advised that it's very easy to spend far more time than planned when visiting Polly's Cove, so leave yourself plenty of time to enjoy.  Stop and enjoy the coastal beauty with an insulated beverage, and something to sit on, as long as you  LEAVE NO TRACE.
---
Polly's Cove Habitat:
Coastal Barrens | Pitcher Plant | Monzogranite | More…
---
No images found!
Try some other hashtag or username
---
Similar To Polly's Cove:
  #Coastal  #Bird-Watching  #Hiking  #Lookoff
---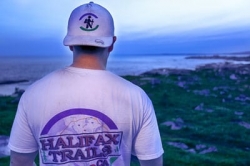 Latest posts by Greg Taylor
(see all)