McIntosh Run Community Trail Info:
Facilities: Dedicated parking lot off of Herring Cove Rd.
Signage: Map at trailhead.
Features: Less than 2-hour return trip.  Various access points to the water throughout.  Wetland area, ideal for urban bird-watching
Habitat:

Beaver

|

Watershed

 |

Shining Willow

| More…
---


SUBSCRIBE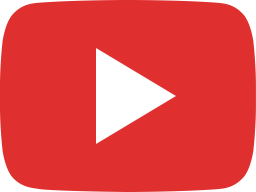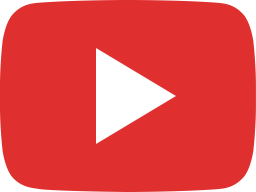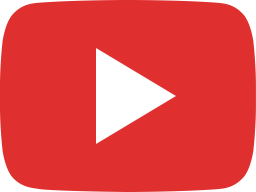 ---
McIntosh Run Community Trail
     McIntosh Run Community Trail stretches for about 3km alongside the McIntosh Run river and wetlands of the McIntosh Run watershed which stretches from Long Lake, into the Purcell's Cove Backlands.  The majority of the trail is roughly 1.5m wide with a compacted crusher dust base suitable for most bikes, strollers & wheelchairs.  The trail is linear and short enough that it can be done between 1-2 hours return trip.  I went from the Lions Arena to Roachs Pond & back in 1.5 hours at a leisurely photographer's pace.
Parking & Trail Access
     The main parking lot off of Herring Cove Road next to Roachs Pond has plenty of room, save for occasional summer evenings when it is used for the adjacent baseball field.  At the opposite end of the trail is parking at the Captain William Spry Community Centre which will require crossing busy Herring Cove Road and Spryfield Lions Rink which is adjacent to a main trailhead off of Drysdale Road.  The trail is accessible by bus, as Herring Cove Road is served on a main bus route.
     One thing to keep in mind if starting from the Roachs Pond parking lot is that this 500m section of the trail isn't yet lined with a compacted crusher dust base, and is considerably more rocky, rugged, and narrow than rest.
     The trail is also accessible via various neighbourhoods nearby as many streets have a direct connection to the trail.  Notably, a footbridge connects the trail to Alabaster Way, which in turn connects to the extensive McIntosh Run Singletrack Trail system. These trails are also accessible at the end of Drysdale Road.
Multi-Use, Family-Friendly Nature Trail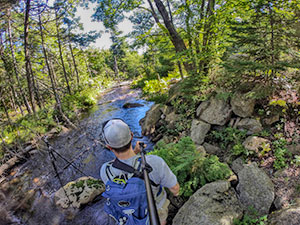 The community trail is popular with dog walkers (on-leash), families, joggers, fly fishers, and bird watchers.  The river is fairly narrow but periodically opens into large ponds & marshlands.
     The trail is a great place for nature watching and has plenty of good spots to access the river.  Large amounts of deadfall along the river are used by busy beavers who inhabit many different parts of this watershed.  Wherever you stop, you're likely to hear various species of frogs and bird choruses throughout.  Many different species of plants & wildlife have been identified here.
     Roach's Pond and a pond further down the trail are ideal places for #bird watching.  If you're an enthusiast, you may want to gear up, bring a seat.  These wetlands are home to many different species of birds, including the Osprey who regularly monitor this area, and the Purcell's Cove Backlands.
     If you're going to bike the trail, make sure you have a bell, and are extra cautious given that the trail is fairly narrow and can be quite busy.  The trail is suitable for most strollers and wheelchairs, save for the 500m stretch from the Roachs Pond Parking lot, to Honeygold Drive.  A small playground adjacent to the Spryfield Lions Arena, and a partially fenced baseball field by Roachs Pond make for a couple of playtime pit-stops for children.
McIntosh Run Watershed Association
     This trail and the extensive McIntosh Singletrack mountain biking trail system are managed and maintained by volunteers with the McIntosh Run Watershed Association (support their work!).  The MRWA has spearheaded what has become the city's best mountain biking trails in the Purcell's Cove Backlands with their much-loved McIntosh Run Singletrack Trails.  The work of maintaining, constructing & expanding this vast trail system is ongoing, with a new trail opening yearly for the past several years.  Paired with the community trail, these mountain biking trails have made the community of Spryfield into an outdoor recreation hub.
Trip Tips
     Bugs can get bad on the trail in late spring and early summer, so be prepared. Make sure any bikes, strollers or wheelchairs you take on the trail are able to work on the compacted crusher dust base (typical of most local parks).  Keep in mind that the 500m section of trail along Roachs Pond to Honeygold Drive is very rocky, narrow, and rugged, not suitable for any wheels short of a mountain bike.
     During wet weather, the trail can have small sections of mud, so be sure to wear proper footwear.  Many of the short access trails leading from the main trail to the river can be a little bit steep, narrow, and rugged.  There are a couple of spots where you can view the river without having to venture off the main trail.  As with all nature areas in Nova Scotia these days, you should always check yourself, pets & children for ticks if you venture off the main trail.
SHOP.HALIFAXTRAILS.CA: Books | Gear | Sale

---

This error message is only visible to WordPress admins
Error: No posts found.
Error: Hashtag limit of 30 unique hashtags per week has been reached.
---
More Like McIntosh Run Community Trail:
#Bird-Watching, #Bridge, #Dog-Friendly, #Easy, #Pond, #River, #Short, #Snowshoeing, #Wetlands, #Wheelchair-Accessible.