Atlantic View Trail Info
Facilities: Parking, picnic areas, beach, benches, and toilets.
Signage: Minimal.
Features: Less than 10km (~1hr by bike) one way. Access to Lawrencetown Beach.  Scenic coastal, rails-to-trails. Part of an extensive route from Shearwater to Musquodoboit.
Biodiversity: Cordgrass | Sandpiper | Salt Marsh | More…
---


SUBSCRIBE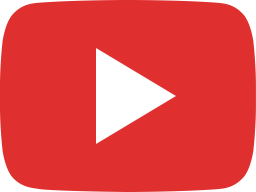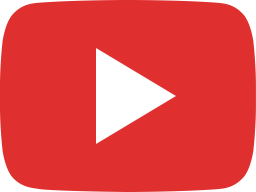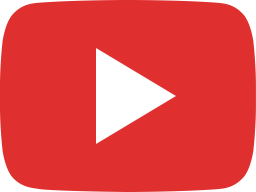 ---
The Atlantic View Trail
     The Atlantic View Trail is perhaps the most scenic of Halifax's #rails-to-trails routes.  At 10km in length and lacking any hills, it's an easy trail to accomplish by bike.  The simplest route is 8km, starting at the Lawrencetown Community Centre and ending at a small gravel parking lot off of Highway 207 (as plotted on the trail map).  Unless transportation awaits you at the end of the trail, you'll have to backtrack.  This makes the up-and-back trip a total of 16km, which can easily be done in an hour and a half of peddling.  I would recommend adding at least an extra hour to that trip estimate, as there is plenty of stop-warranted, camera-friendly scenery throughout.
Parking Lots & Access Points
     The Lawrencetown Community Centre sits adjacent to the start of the Atlantic View Trail, and unless there is an event going on such as a baseball game, there's usually plenty of room to park.  The next good starting point is 2.5km down the trail where it meets Lawrencetown Beach Provincial Park.  Lawrencetown Beach has plenty of parking, save for nice weekends in the summer when everyone has the same idea.  The last parking option is 2km from the end of the trail, along Marine Drive with a small gravel parking area.
Rails-To-Trails Route Planning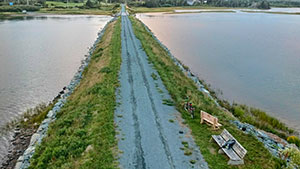 This section of trail is one of Nova Scotia's most scenic contributions to The Trans Canada Trail, the world's longest recreation trail, connecting Canada from coast to coast.  The Atlantic View Trail is bookended by the Salt Marsh Trail and the Blueberry Run Trail, each a continuation of the previous.  Compared to most rails-to-trails, sections of the Blueberry Run Trail are significantly rougher.  I haven't done all of the Blueberry Run Trail, just enough to know that after Porters Lake Elementary school toward Musquodoboit Harbour it was too rough for my bike.
     Starting from Shearwater, you can bike the Shearwater Flyer, Salt Marsh Trail to the Atlantic View Trail.  On the other end, the Atlantic View Trail turns into the Blueberry Run Trail and its trouble spots and sections where you have to deal with highway 107.  The Blueberry Run Trail, connects directly to the Musquodoboit Trailway, which is another fantastic trail for biking, with side trails for some of the best hikes in the province.
     Given these options, there are plenty of routes to choose from, but all of them will be point-to-point, up-and-back journeys.  Often when I do long rides on these trails I'll convince a friend to come along, and park one car at our endpoint to shuttle us back.  To give you a ballpark estimate of how long any given route will take, assume an average walking speed of 4.5km per hour, and an average biking speed of 13km per hour.  These rails-to-trails routes are mostly flat, so there's very little change in topography to affect your average speed.
     Toilet facilities and change rooms are located at Lawrencetown Beach Provincial Park, and there's an outhouse 3.5km further along the trail near a small pond before the trail crosses Marine Drive.  For refreshments & supplies, Lawrencetown Pizza & Grocery is located a minute away from the Lawrencetown Community Centre and the Lawrencetown Beach Cafe is located 500m down Lawrencetown Road from where the trail meets Lawrencetown Beach.
Stunning Coastal Scenery
     There is no shortage of scenery at any point on your journey.  Fortunately, numerous benches sit alongside the trail throughout.  A covered picnic table near the start of the trail invites you to take time to sit and enjoy the peaceful ambience.  The trail then enters onto a salt marsh where a bridge begins a causeway across the water.  Just past the bridge is a perfect spot to sit and do some bird watching.
     At the midway point of the trail is Lawrencetown Beach, a surfer's paradise (complete with on-site rentals and lessons) and one of the region's most popular beaches.  The beach has plenty to explore, but take care to obey signage and stay on designated trails, as endangered piping plovers nest in this easily disturbed ecosystem.
     Prominently visible from, and just past the end of Lawrencetown Beach is a scenic peninsula with crisscrossing trails visible on Google Maps.  While I haven't done these side trails, I can rest assured the scenery is stunning from what I've seen in photos.  These sort of trails can be wet, muddy, and confusing to navigate, so be warned that it's likely not the easy stroll it may look like on the map.  The seaside cliffs in this area are actively eroding, so don't play it close to the edge.  These coastal estuaries are extremely sensitive, so strictly abide by 'Leave No Trace' principles.
     Past Lawrencetown Beach, the scenery continues as you make your way through a landscape straight out of a coastal painting.  The trail winds through processions of wildflowers with a spectrum of colour that changes from season to season (early Fall is especially beautiful).  In the language of Nova Scotia's indigenous Mi'kmaq people, colours are verbs as they were said to be ever-changing.  You need not travel far on the Atlantic View Trail to see good examples.

     Roughly 1.5km beyond Lawrencetown Beach is Rocky Run bridge.  From this bridge, you can stand and watch the tide ebb and flow as it feeds and drains Porters Lake.  This huge lake spans over 21km in length, with oceanwater-like salinity to its South, freshwater to the North and mixtures in-between.  These saltwater estuaries were engineered with systems of dykes by early settlers as the Acadians farmed the marshes.  Remnants of the dykes are still visible along sections of the Atlantic View Trail.
     The trail winds down with quiet places of zen, like a calm after the crescendo.  The remaining 3km gives you time to wind down and reflect at the end of your journey.  An outhouse adjacent to the previously mentioned place of zen is an opportunity for a bathroom break if you're turning around for a return trip.
Preparation Tips
     For all rails-to-trails, a bicycle bell is a must-have.  These multi-use trails can be very busy at peak times, so using a bell when passing is an important way to avoid accidents.  Helmets are the law in Nova Scotia, front & rear lights are highly recommended and a side mirror (that doesn't stick out too far) can help you keep an eye on what's behind you before you move left to pass.
     As with all Nova Scotian #coastal adventures, rapidly changing weather & significantly cooler temperatures than inland are the norm.  You may set out on a bright, sunny, hot day, but that's no guarantee coastal areas won't be chilly, foggy, and wet.  When packing your gear, make sure you have additional layers to accommodate rapid changes in temperature and weather that can be a full season's worth of difference.
     In late spring/early summer, bugs are at their worst.  Inland portions of the trail will have blackflies, deerflies and mosquitos trying their best to disrupt your enjoyment of a particular bench or scenic area.  Pack some bug defence during May/June especially.  Ticks are now present throughout Nova Scotia, their population growing by the year.  Avoid going off-trail and minimize contact with tall grass and brush to avoid them.  My guide to avoiding ticks will tell you everything you need to know on the subject.
---
SHOP.HALIFAXTRAILS.CA: Gear | Books | Sale

This error message is only visible to WordPress admins
Error: Hashtag limit of 30 unique hashtags per week has been reached.
Error: Hashtag limit of 30 unique hashtags per week has been reached.
---
More Like The Atlantic View Trail:
#Biking, #Beach, #Bridge, #Bird-Watching, #Coastal, #Pond, #Rails-To-Trails, #Wheelchair-Accessible, #Wetlands.