Victoria Park Info:
Facilities: Parking, canteen, pool, restrooms, bandstand, picnic areas, playground.
Signage: Interpretive panels, maps, and trail markings throughout.
Features: Over 1000 acres to explore.  Family-friendly destination with public pool (closed for upgrades), splash pad & playground.  Mountain biking trails & skills course.  Ultra-scenic, historic natural beauty with waterfalls & old-growth forest.
Habitat:

Old-Growth Forest

|

Indian Pipe

| Gorge | More…
---

SUBSCRIBE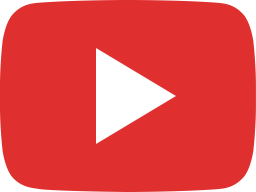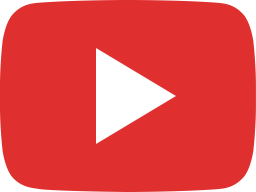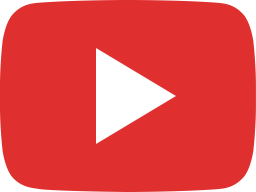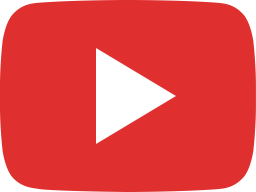 ---
Victoria Park
     Established in 1887 with land donated by Susan Wadell Stevens and named in honour of Queen Victoria, the monarch of the time.  The 1000-acre Victoria Park in Truro has long been one of the top outdoor destinations in the province.
     The park has plenty of facilities, including a large parking area, tennis courts, baseball diamond, picnic areas, BBQ pits, canteen (open 11 am-5 pm in summer), playground, splash pad, heated pool, restrooms, security/info kiosk and meeting facilities.  A large, covered bandstand hosts live music for its "Sunday in the Park" concert series throughout the summer, as well as movie nights and other special events.
Outdoor Activity Hub
     Victoria Park is an ideal place for picnics, family gatherings, cycling, hiking, swimming, photography and just about every outdoor activity. The park is designed to be accessible to all, with all-terrain hippocampe wheelchairs being available from the Turo Parks & Rec department upon request.
     A mountain bike skills park called the "Railyard" accessible from 627 Young St. has something for beginners and veterans alike.  In winter, the park stays busy with 20km of groomed trails for cross country skiing and snowshoeing.  Equipment can be signed out free of charge from the Douglas St. Recreation Centre.
Shop.HalifaxTrails.ca:The Creation of Victoria Park (Paperback)
Storybook Scenery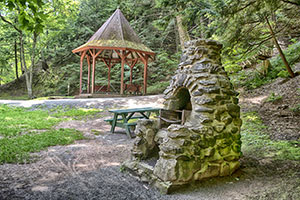 Victoria Park has a magical quality to its scenic trails.  Everywhere you look is scenery straight out of Harry Potter or Lord of The Rings.  The "Holy Well", a replica of an early Acadian well used for baptisms, and its surrounding area could easily be a Hollywood movie set.  The elevated nature of the surrounding terrain gives you many different perspectives of some of the park's most picturesque areas.  Getting a sense for the park's history, along with its natural splendor combine for an enchanting experience.
Jacob's Ladder
    An elaborate system of well-constructed boardwalks and stairways line the large natural gorge, helping protect it from erosion.  With many different routes and trails to choose from, you're more than likely going to be climbing a staircase at some point.  The trails perched atop the gorge have a treehouse type of feel and offer some great views of the scenery below.
     The main trail is an easy, level stroll following along Lepper Brook and its 2 scenic waterfalls.  Perhaps the park's most famous feature is its 175 step "Jacobs Ladder" stairway which leads directly up the steep gorge.  Perhaps the park's most iconic structure, its often fairly busy.
My Victoria Park Photo Gallery
 Victoria Park Trails
    The extensive trail system is well marked and maintained, with signs indicating distances.  You can enjoy the park with as little as an hour or two, by walking a couple of km's along the main trail, or you could spend all day exploring the various other looped trails which extend as far as the town of Truro reservoir.
    #Old-growth forest, a rarity in Nova Scotia, encompasses most of the park and is a big aspect of the park's ambiance.  The refreshing natural smells and overall magical aura of the park have a calming, spellbinding effect.
Day Trip From Halifax
     With so much to offer to everyone, this park is a big draw to the people of Truro and Nova Scotia in general.  Whether you're looking for a relaxing day at the park, a fun-filled family day, or some pulse-pounding biking, hiking or skiing, Victoria Park is the place to be.  Definitely worth the 1hr drive from Halifax.
---
SHOP.HALIFAXTRAILS.CA: Gear | Books | Sale

---
Similar To Victoria Park:
#Biking, #Family-Friendly, #Historic-Site, #Park, #Playground, #Picnic, #Lake, #Moderate, #Old-Growth, #River, #Waterfall, #Skiing, #Snowshoeing, #Swimming, #Wheelchair-Accessible.