Sir Sandford Fleming Park Virtual Tour
Difficulty: Easy.
Setting: Forest, Pond, Waterfront, Beach, Historic Landmark.
Facilities: Parking, Bathrooms, Playground, Picnic Areas, Public Wharf & Boat Launch.
Signage: Excellent – Interpretive panels and other posted info.
Features: Popular Northwest Arm waterfront destination. Great views from (and of) the historic Dingle Tower (Open May-Nov. 9am-3pm daily).  A #family-friendly #picnic park with plenty to explore.
---
Sir Sandford Fleming Park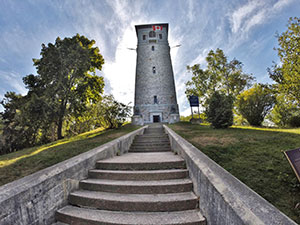 Located off of the Purcells Cove Road, Sir Sandford Fleming Park encompasses grounds formerly owned by Sir Sandford Fleming, otherwise known as the creator of universal standard time.  Fleming donated the land and the Dingle Tower monument to the city in the 1880s.
     The park's 95 acres is enough for a quick bike or jog, or a long stroll.  The views of Halifax's Northwest Arm are the best in the city.  It is definitely worthwhile to go into the Dingle tower as it is a great monument and the views from the top are phenomenal.
     The steep climb, complete with a couple of spiral staircases may not be for people afraid of heights but it's well worth the effort.  The tower was designated a national #historic-site in 2009.
The Frog Pond
     The crusher dust paths are very well maintained. They run throughout the park and connect an area known as the Frog Pond to the Northwest Arm and the Dingle Tower.  The frog pond loop is an easy 1.3km around a large pond, with trail connections to the Dingle Tower & Northwest Arm.
     There are numerous benches to sit on, as well as peaceful nooks by the pond.  Various trail maps and markers guide your way whether you are doing a loop or carrying on towards the Northwest Arm.
     The frog pond is a haven for ducks, frogs, turtles and waterfowl alike, making it a great place for #Bird-Watching.  The viewing area off of Purcell's Cove Road makes a good spot to stop.  This area can also be used to go paddling in summer, or to strap on your skates in winter.
Easily Accessible Walking Trails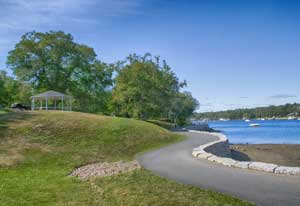 A scenic flat, paved waterfront boardwalk lines the shoreline of the park stretching roughly one kilometer from the boat launch area downward toward the rotary.  With plenty of shoreline to stroll, you can always find a quiet spot to take in Halifax's storied Northwest Arm with photo-friendly views of the "Dingle" Memorial Tower.
   Besides a waterfront stroll, you can also enjoy a few kilometers of nature trails that connect the Frog Pond to the waterfront area.  You can make the walk from the Frog Pond Parking lot through its nature trails to the waterfront and back to the frog pond parking area in less than an hour.
     An inland 900m looped walking trail off of Dingle Road is a great place for an easy stroll (30 minutes at a leisurely pace with small children).  Some huge old-growth trees, dating back to Sir Sandford Fleming's time can be seen along the trail.
Beaches, Playgrounds, Picnics & Paddling
     There are plenty of good facilities here, such as an all-natural playground for the kids, covered picnic areas, beaches, wharves, and walking trails.  A public boat launch provides great access to the Northwest Arm.
     The scenic Northwest Arm is a top-notch #paddling location, where you can safely go as far as Point Pleasant Park or on to Halifax Harbour.  In the late Fall, the Northwest Arm is occasionally host to some mind-blowing bioluminescence, making for a truly magical paddling adventure (sorry, it's extremely difficult to capture without expensive video gear to do it the digital justice it deserves).
A Popular NorthWest Arm View
     The park is a #family-friendly favourite as it offers something for everyone in an easily accessible package.  Its popularity lies in its peaceful, iconic scenery, making it a great backdrop for their wedding photos, especially in late Spring when fresh blooms abound.  A large covered gazebo with views of the Northwest Arm makes it a popular spot for wedding photos and weddings alike.  Contact the city to make arrangements.
     Fleming Park has long been one of the region's most venerated #parks, its stone tower an enduring icon for the city.  To get a feel for the true heart of any place, visit its most popular parks.  Sir Sandford Fleming park will give you just such a feel for Halifax.
Local Books | Paddling Gear | Hiking Gear  | On Sale
---
Fleming Park Habitat:
Eastern Hemlock | Mallard Duck | Leopard Frog | More…
---

Subscribe To My Channel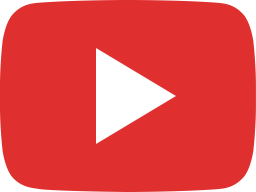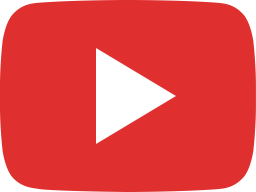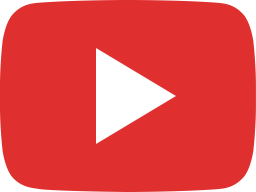 ---
#SirSandfordFlemingPark
There are not media published by you with the hashtag sirsandfordflemingpark. Please choose a different hashtag or publish a picture with the hashtag chosen and try again.
---
More Like Fleming Park:
#Beach  #Bird-Watching  #Bus-Access  #Family-Friendly  #Fishing  #Historic-Site  #Paddling  #Park  #Picnic  #Playground  #Pond  #Snowshoeing  #Swimming  #Waterfront
---