Over the years I've accumulated lots of outdoor gear. Eventually, they fall into 3 categories. First: Gear that I rarely ever use due to size/weight/impracticality.  Second: Poor quality gear that didn't last more than an outing or two.   Third:  The holy grail of gear that has become an everyday carry and proven itself to be indispensable. In this post, I'll focus on the gear that attains that indispensable status and the qualities that make it so.
---
Clothing
     While there are many different considerations, good outdoor clothing has a few basic characteristics. Waterproof, breathable, packable, moisture wicking and insulating are the keywords to look for.   Clothing with these attributes are what every outdoor enthusiast looks for.  Layers are key for any season.
     The basic layers go as follows: A moisture-wicking base layer, followed by an insulating layer, topped with water/windproof breathable shell.  The less bulk, and more packable the better.  It's worth paying more money than you normally would for typical clothing due to the specific performance requirements of outdoor clothing.  The right combination of good quality clothes will allow you to comfortably face all of the elements.  You typically get what you pay for, but sometimes you can find good deals by comparing the materials used in the highest quality garments, with similar lower cost ones.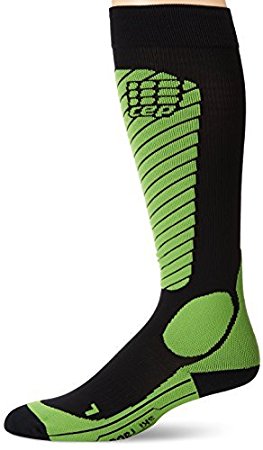 Layering also applies to your feet. Moisture-wicking sock liners underneath hiking socks help keep your feet dry and blister free. Compression socks are also great for keeping your feet from swelling and fatiguing. A good hat keeps the sun and bugs off of your face, ears, and neck, while being cool, light and moisture wicking.  Needless to say, in winter you'll want something with good insulation that keeps you warm even if wet.
Shop.HalifaxTrails.ca – Clothing
---
Backpacks
     Most outdoor enthusiasts will have a good backpack as one of the first and most essential pieces of kit they buy.  One backpack is usually not enough.  Some days you'll be heading out for a couple of hours and want to go minimalist and lightweight. Other packs will be for a large load, multi-day, hardcore excursions.  I'll break things down from lightest to heaviest duty.
     The first option is a lumbar pack.  These things are great for a quick walk, hike, trail run or bike ride.  They are comfy, very lightweight and offer enough room to carry a few essentials (like a first aid kit and cell phone). Next in the minimalist category are hydration focused camel packs. The camel pack is essentially like strapping a couple of litres of water to your back for a long run, hike or bike ride, where you only need to carry water with no extra weight.  They are balanced perfectly and fit like a glove, allowing you to run unencumbered.  Another tiny pack is a stuff pack or packable backpack. Stuff packs are ultralight and can be easily carried in your larger multi-day pack  (usually stuffed down into something the size of your fist or smaller).  This allows you to have a smaller backpack for camping trips where you want a day pack for small excursions, instead of having to lug around your full-size pack.

     The one pack that every outdoor enthusiast needs is a daypack My daypack is my go-to everyday pack. I've gone through many different cheaper versions, finally leading me to spend the money on a good quality one (the Osprey Talon 22).  Of all the gear I've bought, this is the best example of where investing in good quality really paid off. The difference between a cheap day pack and more expensive high-quality ones is enormous.  A good pack will feel like a gentle hug, and relieve pressure points through a solid but comfortable shoulder, chest and hip harness system.  The first time I put on a good day pack with the same amount of gear I typically take, it felt like I wasn't carrying anything at all. It really was night and day.  A key feature to any good pack is a compartment for a hydration bladder.  I never lug around water bottles anymore. The convenience of having a drinking hose inches from your mouth combined with the balanced comfort of carrying liters of water in a hydration bladder, vs trying to carry the same volume of water in a cumbersome water bottle is a no-brainer.
     The larger and much more expensive multi-day packs require more personal, activity and budget considerations.  A good sturdy and comfortable harness system, including hip and chest strap is a must. Any pack worth considering must have a solid frame along the back which keeps the load stable and centered. Next is the capacity, rated by liters. A typical weekend pack will be 30-50L, a multi-day pack is 50-80L, an extended excursion pack is 70L+. Again, this is the type of gear you can't go cheap on.  The longer the intended excursion, the more expensive the pack.
     No matter the pack, it's always good to have a rain cover, dry sack and/or compression sack for your clothes and sleeping bag.
Shop.HalifaxTrails.ca – Backpacks
---
Hiking Gear
     The act of hiking itself doesn't require much, if any, equipment, but there are a few things to consider.  A good, sturdy, pair of waterproof hiking boots with ankle support is a must.  Any good boot has a solid shank in the sole to keep the foot steady on uneven terrain. For shorter excursions, easier hikes or trail running, outdoor running or hiking shoes work fine. Again you'll want to look for something waterproof/breathable with a rough tread on the bottom, almost like cleats, to grab onto uneven surfaces.
     Waterproof/breathable hiking gaiters are one of my favourite pieces of equipment for many reasons.  They keep bugs, twigs and other annoyances out of your shoes.  They keep your shoelaces from snagging and un-tieing, keep your feet dry and protect your shins and pants from scraping and catching on brushy terrain.  I almost always wear gaiters on all of my hikes now a.
     Another piece of kit that many people use for hiking, and that I've been a late adopter to are trekking poles.  Often I will use my selfie-stick as a walking stick, but if I'm not out on a photo-taking excursion, the use of trekking poles really helps for balance on the rougher backcountry trails, especially in Winter. Key features to look for are adjustable telescoping length, made of lightweight but sturdy material.
     The most important piece of equipment to always have on hand is a first aid kit.  I have different sized kits to mirror my different activities. Small and lightweight for everyday use, and larger more encompassing kits for multi-day or remote excursions. I also think that everyone should have a substantial kit for their car.
Shop.HalifaxTrails.ca – Hiking Gear
---
Camping Gear
     People that are serious about outdoor gear will use a digital scale to weigh every packed item down to the gram. Less weight is a major reason a pot, pan or tent pole can be twice the cost of others. Minimal size and weight are often the most important aspects of any camping gear you buy and be the difference between packing it or leaving it at home. The basic camp items I will carry even on some day hikes are as follows.

     A backpacking stove to boil water and heat food, a pot, a lightweight cup or bowl and a spork. I always carry a good quality multi-tool.  A knife, machette, saw and/or hatchet is a must if firewood gathering or bushwacking is required.   I pack water purification tablets if I'm going ulta-light, a lifestraw in my day pack and a larger capacity water filtration device for overnighters.
     Lighting is another essential. You need a good headlamp and lantern. A good headlamp (like the one I have) should be small, long lasting, weather resistant, and have a red light (which preserves your night vision and saves your camp mates from being blinded). The higher the number of "lumens" the brighter it will be.  A headlamp replaces the need for a flashlight and is much more practical. A small, powerful, weather resistant, long-running lantern is good for wide radius illumination of your campsite, tent, and surroundings.
     A sleeping bag, sleeping pad, and tent are very important purchases that pay off with investing in high quality.  In each case, the ratio of weight/size to features/performance is extremely important and you'll get what you pay for. For ultralight/minimalists opting for a tarp or hammock is the way to go, with the size/weight to features/performance ratio being an even more important consideration.
Shop.HalifaxTrails.ca – Camping Equipment
---
Food
     As with equipment, the food you carry needs to be small, lightweight and have minimal prep work.  There are a few lines of freeze-dried meals which are actually very tasty considering that all you need to do is add water, sometimes boiled via your stove. I always pack a high protein energy bar which stuff the energy of a full meal into a small bar.  Instant coffee and tea are also staples for my camp stove.
---

Electronics
     Many of us head out into the woods to escape our envelopment in modern life and technology, but ironically rely on it to stay safe.  There are some electronics that have become essential pieces of kit.  Most, if not all of us, have a smartphone that is not well suited to outdoor adventure.  A couple of things can help make your phone much more outdoor friendly. I use a waterproof pouch any time that water will be a factor. It's saved my phone more times than I can count, especially when paddling.  There are also extended batteries available for some models of phones. I have one which doubles the battery capacity of my phone.  If you can't find one for your phone, or in addition, a solar panel and power bank combo can allow you peace of mind that you'll always be able to charge your phone and/or any other USB powered device. Solar panels have a couple of ratings to look for: wattage and amperage.  The higher the wattage, the better it will be at capturing energy, even in overcast conditions. The higher the amperage, the faster it will transfer that power to your device, or power bank.  The power bank stores power from your solar panel, or electrical outlet. Things to look for in a power bank include the mAh or milliamp-hour rating. The higher the "mAh" number, the higher the capacity.  Again, the amperage tells you how fast it will transfer energy to your devices. Other good qualities to look for in both products are multiple charging outlets, water resistance, small size and weight.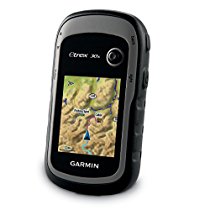 On longer outings in locations where phone reception is poor, a full-fledged GPS unit is a must.  Relying on your phone is never a good idea, and it can't come close to matching the accuracy, reliability and battery life of a dedicated GPS unit. Battery life, weather resistance, light weight and ease of use are key aspects to a good GPS. Along the same line as a dedicated GPS unit is a two-way satellite communicator.  These devices allow you to communicate via text, email or even social media to let others know you're ok, track your location or allow you to call for emergency rescue.  While not something most people would take on an average hike, they are certainly something that can save your life, especially on more ambitious excursions. Anytime you head into the woods, you should always have a good old-fashioned compass regardless of any of these choices.
     On the more frivolous but essential entertainment gear is a waterproof, lightweight bluetooth speaker.  Some speakers can even charge via solar panels and provide you a speaker with (theoretically) endless play time, that doubles as a solar powered battery charger for your other devices.
Shop.HalifaxTrails.ca – Electronics
---
     I hope this post helps you down the path of finding the perfect gear! For a full, and constantly updating list of my recommended gear, check out my Amazon.ca based shop HERE.  Any purchases made help support the work I do via the Amazon affiliate program which allows me a small commission. Keep in mind that I have no product or company sponsors (unfortunately) so my recommendations are free from sponsorship bias. Happy trails!
---
Videos
Below: My curated "Gear" video playlist.  For more, subscribe to my YouTube channel.
(click the upper left-hand corner to reveal the entire playlist)