---
Colpitt Lake 360°

 #Dog-Friendly  #Hiking  #Lake  #Swimming
---
Difficulty: Moderate-Difficult (Navigation, Terrain, Distance).
Setting: Lake, granite barrens, streams, forest.
Facilities: None.
Signage: None.
---
Ecologically unique area.

Un-marked trails & entry points.

Part of the proposed Backlands urban wilderness park.
---

Subscribe To My Channel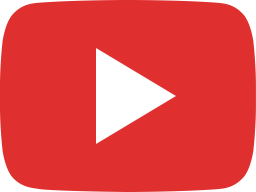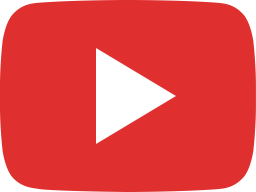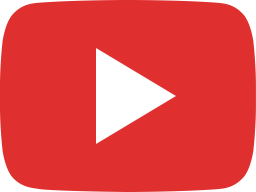 ---
Colpitt Lake Hiking Trail
     Colpitt Lake, a key part of the Purcell's Cove Backlands and part of the McIntosh Run watershed.  The Lake covers around 36 hectares, with the main trail leading around the lake, and many other side trails leading to Williams Lake, Flat Lake and plenty of other destinations in the Backlands.
Un-Marked, But Well Used Hiking Trails
     As with many trails around here, there is no designated entry point or parking area, but the most common entry is at the end of Drysdale Road.  It's a dead-end with room for only a couple of cars and leads down a fairly steep slope full of loose boulders.  Further entry points include the easement between housing on Mica Crescent and the McIntosh Run trailhead at the end of Alabaster Way (the most established entry point into the backlands thus far).  See my detailed Purcell's Cove Backlands map for more details.
     Despite the sketchy entry points, the trails themselves are well-established.  They can be harder to follow in the dense foliage of summer but if you find yourself bushwacking for any significant time, you've likely taken a wrong turn.  These narrow, rugged, wild trails require proper outdoor footwear so watch your step and be mindful of ticks in the dense foliage.
Shop.HalifaxTrails.ca: Curated Hiking Gear.
     Part of what makes Colpitt Lake so great is its wild, remote backcountry feel, without having to leave the city.  A true urban wilderness gem like the Blue Mountain-Birch Cove Lakes Wilderness Area, but with a completely unique, at times otherworldly granite barrens landscape.
Backbone Of The Backlands
     The area is a diverse array of ecological rarities, interesting geology and storied history of quarrying from King's Quarry (see my Backlands map) to create Halifax's most historic landmarks like the Halifax Citadel.
     You don't have to hike far to find a spot by the lake to take in a good view.  With many different places to access the lake, with a diverse array of shoreline scenery ranging from sandy coves, lilypad covered wetlands to steep granite look-offs.
     The wetlands and granite barrens offer a breathtaking landscape that's hard to believe is minutes from downtown (with unique perspectives of downtown Halifax and from various high points in the area).  It's a nature lovers paradise, whether you're a #bird-watching aficionado, outdoor photography enthusiast, or enjoy identifying the rare, diverse flora and fauna.  Despite its urban surroundings, its wild enough that Moose have even been spotted in the area.
A Swimming Destination
     There are many great spots to take in the surroundings, particularly the area where a rocky stream meets the lake.  A small sandy area with impromptu fire pit (always check burning restrictions and follow basic Leave No Trace principles) is a great spot for #swimming.  A towering granite outcrop, popular with local youth (unfortunately often spray painted) is tucked in behind this especially scenic area.
Rugged Wilderness
     The trails are not marked or mapped so make sure you know where you're going and have some kind of navigation aid if you're not sure (all of my maps are designed to be opened with your phone's Google Maps app, to be used as a real-time GPS reference).  The lake is a good reference point to keep you on track most of the time but once you cross to the far side of the lake, or head away from it, you'll see paths which can lead in many different directions.  Some of the lake access points can be a short diversion from the main trail and hidden by foliage.
Halifax Urban Wilderness Park
     The Backlands have recently been officially recognized as an important location for protection.  You can help the Nature Conservancy of Canada create this priceless urban wilderness park by donating to help them meet their required target.  East Coast Lifestyle has also released a line of t-shirts in support of the park, generously donating 100% of proceeds.
     Hopefully this area, and the entirety of these extraordinarily unique Backlands will be protected for posterity.  Follow the Backlands Coalition to stay apprised.
---
Colpitt Lake Habitat:
Fire Ecology | Jack Pine | Colpitt Keith | …more
---
---
Similar To Colpitt Lake:
  #Dog-Friendly  #Hiking  #Lake  #Swimming
---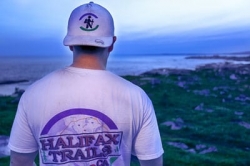 I created HalifaxTrails.ca on a shoestring budget with many hours in the woods & behind a desk.A labour of love, to showcase what makes Nova Scotia the most beautiful place on earth. 💚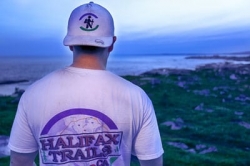 Latest posts by Greg Taylor (see all)