No more pulling over in sketchy areas not meant for parked cars to get your canoe or kayak into Long Lake Provincial Park.  Atlantic Developments, Polycorp, the government of Nova Scotia, with consultations from the volunteer group the Long Lake Provincial Park Association have teamed up to build proper lake access off of Northwest Arm Drive, and Old Sambro Road.  An accompanying trail loop around Witherod Lake will make this part of the park easily accessible for all to enjoy. (Have a look at my map for reference).
Those of us who have been clamouring for a safe and easy place to park to get access to the lake will only have to wait until late April for that wish to come true.  The parking area which is designed for 60 vehicles will be at the end of a short driveway, set back from the road to "maintain the natural aesthetics of the area".  A new, smaller parking lot for dedicated boat access will also be added off of Old Sambro Rd.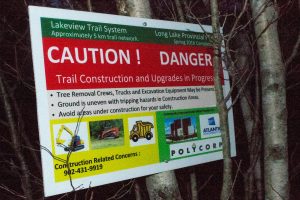 As for the trails, they will augment existing trails and paths but make them more accessible for all.  There will be 5+ kilometres of trails from Old Sambro Road to the Witherod Lake Loop.  The existing trails will be upgraded to a 4-meter wide gravel pathway with minimal grades.  Woodchips alongside the parking lot and trail will help buffer the industrial look.  Picnic areas, benches, outhouses, dog bag dispensers, garbage cans and other overdue improvements were also part of the plan.

The project was made possible by a $600,000 investment from both developers.  The LLPA volunteer group will be managing the project after it is complete with the assistance of a $40,000 provincial grant.
This is a good example of developers, volunteer organizations and government coming together to improve access and accessibility to our amazing and under-appreciated natural areas.  It's no coincidence this area is directly across from the companie's newly developed "Long Lake Villages", but in this case, I think everyone benefits.  It's too bad a similar approach wasn't brokered during the destruction of the Whopper Trail in Bayers Lake.
H.R.M. is undertaking an alignment study of the Northwest Arm Greenway project which proposes connecting Long Lake Provincial park with the Chain Of Lakes Trail via Northwest Arm Drive and St. Margaret's Bay Road.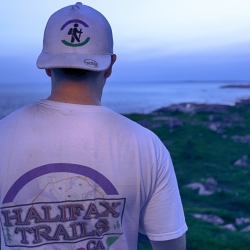 Latest posts by Greg Taylor
(see all)