---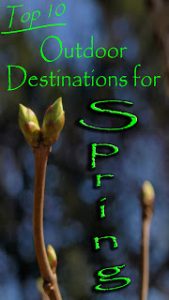 This time of year, Haligonians begin to emerge from their indoor hibernation looking for places to be refreshed and enlightened by Nova Scotia's great outdoors.  When shifting gears from winter downtime, it's easy to have sensibilities outweighed by ambition so its best to start off slow.  Here's a top 10 list of #easy hikes to start you off on the right foot:
This little #wetland oasis in the heart of Clayton Park may seem boring and unassuming at first.  Don't let its small size fool you.  There is plenty of biodiversity packed into this quaint urban setting.  This unique spot is a popular gathering place for all kinds of different birds and waterfowl.  If you stick around to do some #birdwatching you may be treated to osprey, bald eagles, great blue heron and other species rarely seen in such an urban setting.
     Read about the local habitat and the history of the area with information panels courtesy of the Halifax NorthWest Trails Association.  At 1.5km, a full loop on its wide gravel pathway is easily accomplished, making it accessible to all.  Photos |  Video | 360 View
   What Haligonian doesn't love Fleming Park?  Saying you don't like Fleming Park is like saying you hate Point Pleasant Park, which is enough to get you deported.  Whether it's a picnic, a jog, a paddle or some good old-fashioned gallivanting, this place is amazing in the Spring.  Seeing everything starting to bloom at Fleming Park, makes it no wonder why it's such a popular place for weddings.  I think every Haligonian is married to Fleming Park.  Photos | Video | 360° Aerial View
     Like a nature show where animals slowly emerge from a long winter hibernation, Point Pleasant Park becomes the human version of that every Spring.  Each change of season means it's time for another visit to Point Pleasant Park.  You can almost see the heart of Halifax beating here.  I sometimes think that the mood of the city is a reflection of the current climate at Point Pleasant Park.  It's ideal for jogging, walking, catching, throwing, pondering, and most other verbs.  Photos | Video  | 360 View
   It may be a little early to spend a lot of time taking in views of the chilly Atlantic coastline, but if you're a true  Nova Scotian, there's never an unacceptable time to head to the coast.  Bring extra layers, and be cautious on the wet rocky terrain.  The area stretches for about 1.5km so it's short enough to head back if things get chilly, or if your body betrays you.  Scampering along the coast here can make anyone feel like they could have been an expert rock climber if they chose to.  Ditch your cross-fit class and get your exercise here in nature's yoga studio. Photos | Video | 360 View
     It has a heart-shaped pond.  This area has been loved since Halifax's early days.  What's not to love about old-growth forest minutes from downtown Halifax? If you love Point Pleasant Park, you'll love the sans-coastline version of it too.  The ravine itself is pretty cool, and the trails are exactly like what you see at Point Pleasant.  Ideal for strolls with loved ones.  You could become another chapter in the park's amorous history by proposing marriage next to the heart-shaped pond. Get married at Fleming Park, have photos taken at Point Pleasant and accomplish the Halifax relationship trifecta.  Or you could just go and appreciate the absolute jewel we have here.  Photos |  Video | 360 View
    As Frankie MacDonald says; be prepared! This one requires some navigation and hiking prowess.  The area used to always be in flux with logging and development, so some roads and paths may lead you in the wrong direction.  Nonetheless, making it atop Blue Mountain is a spectacular breath of fresh Spring air.  High vantage points like this are few and far between in Halifax.  This one is the highest point of Halifax's Chebucto Peninsula, with unobstructed 360° views for many kilometers in all directions.   It can be windy up there so dress accordingly, and bring something to sit on to enjoy the view without punishing your tailbone.  Photos | Video | 360 View
     If you have something that has wheels and is powered by human kinetics, go take it for a rip on this converted railway trail system.  The Chain Of Lakes Trail is paved, so possibilities abound.  The B.L.T. trail is gravel.  Have a look at the maps and plan how far you want to go.  This is quickly becoming an active transportation highway, so follow the rules of the road.  The perfect excuse to dust off that new fitness tracker you got for Christmas and never learned how to use.  Photos | Video | 360 View
     This 5km loop around Witherod Lake and along the shore of Long Lake has had a lot of buzz since its opening in April 2016.  You wouldn't think an urban park, 5 times the size of Central Park could be classified as a hidden gem but Long Lake has long been that.  Now the cat is out of the bag, and the park is welcoming everyone with wide open arms (and 4 meter wide pathways).  With a new 60 car parking lot, washrooms, benches galore, bike racks to lock your bike while you go for a swim, this trail is meant to accommodate lots of people.  Photos | Video | 360 View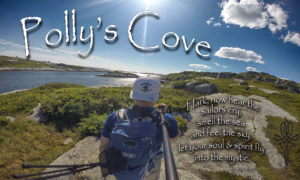 If you've spent more than an hour in Nova Scotia, it usually means you've been to Peggy's Cove.  Rightfully so. It's absolutely beautiful. If you can't take a photo that gets at least 10 "likes" there, you obviously need a new camera.  What's lesser-known is the nearby hiking trails of Polly's Cove.  If you want a different perspective on Peggy's Cove, head there.  You get all the benefits of Peggy's Cove (astounding coastal beauty) without the crowds.  Peggy's Cove looks just as cool from a distance. Bring binoculars and a camera with a zoom.  You'll see the area in a way you haven't seen it before.  Photos | Video | 360 View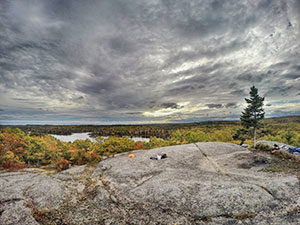 This area is set to become part of one of the most spectacular urban parks in North America.  Haven't been there? Go.  Here are a few reasons why: 1) If you've ever been to Kejimkujik National Park, you'll be astounded to see the same kind of setting right here in our backyard.  Pristine untouched lakes, surrounded by old-growth forest. It's something you'd normally have to drive hours to find. 2) In the Spring, without full foliage, it's easier to navigate.  For the same reason, you have more views of the lakes.  3) Unbeatable authentic hiking experience.  If you appreciate a raw, natural hike, this place has everything you've been looking for. Photos | Video | 360 View
     This list could easily contain many other places, and the order is merely a formality. The important thing is to get outside and get acquainted with the assets that make Halifax such a unique city.  Don't forget to share your experiences on social media with "#HalifaxTrails".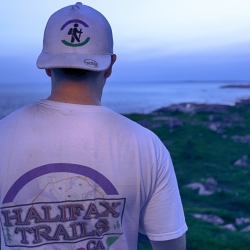 Latest posts by Greg Taylor
(see all)
Halifax, NS, Canada