Today (May 11) I headed out to Long Lake Provincial Park, a place I've been quite a few times before.  My main purpose for the trip was to get some material to compile a video for the website.
My first visit to Long Lake came many moons ago when I was a young high school student, with a new bike and a keen interest in shit disturbing.  After getting kicked out of Point Pleasant Park more than a couple of times for doing some nature ravaging off-road stunts, I needed to broaden my range.  I had heard that there were some good off-road trails off of St. Margaret's Bay Road so I phoned up a partner in crime and we headed out.  When we arrived, we were surprised to see a small parking lot and what looked to be a park that we had never seen before, yet was 15 minutes from our house.  The discovery changed everything.  No longer were parks purely for hordes of us to converge on after dusk with backpacks full of bad news.  Now we had found a place that was more fun than most illegal activities.  The trails were perfect for some serious off-road biking, and the park was so large that each excursion took us on a different adventure.
The park has changed considerably since then.  Today it is a well-known spot, popular with all sorts of people.  It's not uncommon to see the parking lot full, and the trailhead packed with people walking their dogs.  It has a Point Pleasant Park type feel when you arrive, but you can quickly escape the main area and set out into the unknown (thanks to our Province being too cheap to mark or maintain any official trails).  The springtime is typically not a good time to visit this park. As my friend pointed out a couple of weeks ago, with the snow melted, a winter's worth of dog crap doesn't make for a pleasant atmosphere.  I can remember the same problem with Point Pleasant, jogging in 30 degree heat, with the smell of frying dog crap greeting you, Joe Camel himself waiting for you at the finish line, and a group of The Fast and The Furious extras idling their cars in the parking lot as you try to catch your breath.  This place does suffer from the same dog crap stench greeting you and bidding you adieu with each visit, but if you can get past the main trail as soon as possible, it offers much more room to explore and escape the crowd.
My most recent visit was another surprise, as I got on a few trails that I didn't remember and saw some things I'd never seen.  There are some interesting rocks and plants hidden throughout the park, and if you keep an eye out you're bound to see something cool.  The biggest surprise this time was a tent, with extensive supplies that we came upon as we were getting our bearings.  This tent didn't seem to be a vacationer's getaway, it looked to be a lifestyle choice.  We quickly back-peddled and headed out towards the Bay Road as we did not want to encroach on the Long Lake ax-murderer's space.
All in all, it was a good spring outing and the park looks like it's about ready to start blooming.  Be sure to check it out if youâve never been. Set aside enough time to do lots of exploring and bring a compass/GPS so you don't wander in circles.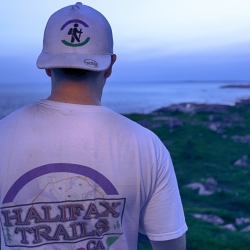 Latest posts by Greg Taylor
(see all)