With the first good weather forecast of the year, a buzz took hold of the city on Friday, and as I finished work, the first thing I wanted to do was something outdoors. Fishing was in order, the best outdoor activity when you are too tired to do anything else. I talked to my brother who told me Grand Lake in Enfield was the place to be, as the fish were begging to be caught there. I met up with him and we headed out, skipping dinner, as we would surely have lots of delicious bass to cook up later on.
As we headed out onto the lake, it was apparent lots of other people were in the same frame of mind, and there was a lot of activity on the lake, on a beautiful evening of sunshine and 20 degrees. The loons were out competing with us for fish. They seemed to know to avoid the spots we fished, as there was sure to be nothing there. However, after a few minutes we entered a cove and caused a fish riot, the fish all started jumping out of the water, which I later realized was the aquatic version of the finger. Surely we would catch a lot of fish in this cove. We didn't, not even a bite. Looking back on it, I think we would have been better off putting the net in and just scooping them out.
We reluctantly gave up on the cove and headed out to other parts of the lake, passing other people fishing along the way, inevitably answering the question any luck?  The same way we always do.
My expectations lowered steadily, and I began to focus more on the lovely sunset and the loons calling back and forth, and snapped some great pics and videos. This made my trip a small success. We fished until after dark, with our beer running low and the cold reminding us that it is still April, we headed back in disbelief that we caught nothing, but still not really that shocked. We met up with others who caught a few and I'm sure we were the only people who didn't catch anything that day. Most people would quit fishing at this point, and take up a new hobby. I will continue to defy all odds in my attempt for the Guinness world record for most hours spent fishing without catching anything. At least I get some good pictures, and I do my part to maintain a healthy fish population and help educate them on how to avoid fish hooks.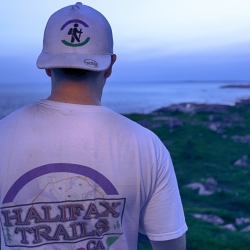 Latest posts by Greg Taylor
(see all)