The weatherman…. weatherperson…… The meteorologist called for a 30-degree beauty yesterday, which really puts the pressure on to come up with a great thing to do.  I'd been pondering the idea of taking an inflatable snow tube, or a 15 dollar Canadian tire blow up boat and putting it in to the lazy river I had so much success fishing at in Beaverbank.  I wasn't sure if this would actually turn out to be a good idea or not. What were the unforeseen problems with putting a small inflatable, intended for small children, into a river I hadn't fully explored? There was only one way to find out.
We headed out in the afternoon, after stopping so my friend could purchase a brand spanking new sportcraft 5000 (15 dollars at Canadian Tire), a vessel that would make any 5 year old jealous.  The walk to the river itself requires a few hundred meters of wet, muddy marsh walking through some tall grass.  We hadn't been properly prepared for this part, as our Nike airs became nike swamps. When we reached our destination, we inflated our crafts.  The inflating process took some effort, even with our heavy duty pump.
When my tube was inflated fully, I put my tube into the river, gathered my gear, and looked at it for a while.  My friend did the same. Hmmm. What would be the best way to get into this craft for people over the age of 5? After some mental modeling, I went for it. My butt successfully planted into the middle of the tube, the queen broke a champagne bottle across its hull, and I was off for my maiden voyage.  I looked back to see how my friend was getting along, when I see a large man, laying face first into his boat afraid to make any more sudden movements.  The next moments were sure to bring some good entertainment, so I quickly grabbed for my camera.  We discussed the situation for a while, as he pitched questions to me with his voice muffled by a face full of rubber.  When he regrouped ashore, I recommended a butt first approach.  He landed it cleanly and the voyage was truly underway.
This was awesome. Things were looking great. Some cold beer to drink, and nothing to do but float.  The outing was at least as good or better than I had imagined it could be, and I highly recommend doing it.
It took us just under 2 hours to go along a good stretch of the river, without actually traveling too far from where we started, thanks to the river's "S" shape, and very slow moving current. Spending 15 dollars for a little inflatable, and finding a suitably lazy river makes for a day well spent.  Be sure to check out the Google map location of this river, and beware that the journey to and from the river to the road isn't easy, but isn't overly difficult either. Keep an eye out for beavers and be respectful of the area. You can see some cool sticks carved by the beavers, as well as a couple of them popping up keeping an eye on you, as we saw a couple, looking jealous.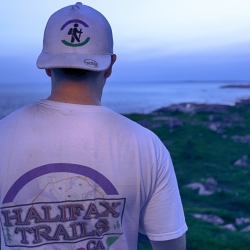 Latest posts by Greg Taylor
(see all)